The hottest goal scorers in the run-up to the 2022/2023 season
The major European leagues are all well into the 2022/2023 season now and we're going through the goal scorers who have started the season the best.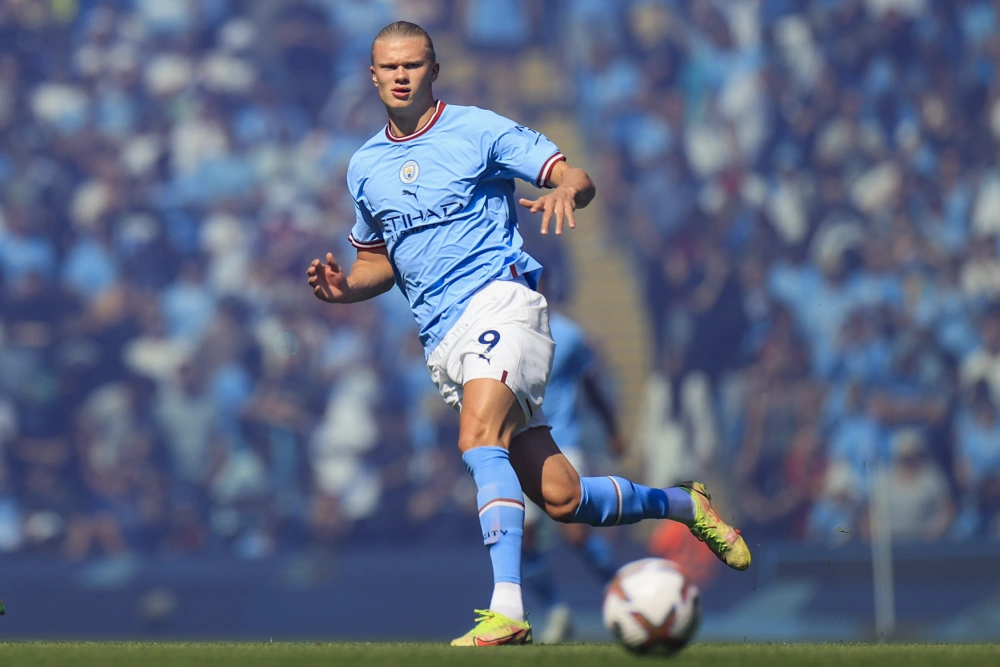 Erling Braut Haaland
Premier League - Haaland rules!
The fact that Erling Braut Haaland is the hottest goal scorer in the world right now has probably been missed by few football fans. His 11 goals in the first seven games in the EPL is for a league debutant somewhat sensational. He has also scored hat-tricks in straight two games, against Crystal Palace and Nottingham. It is only in one game that he missed out on scoring, in the 4-0 win against Bournemouth in the second leg, but he did have an assist in that game. He has an average of 1.57 goals per game and although he can hardly continue to score at the same pace (he would score around 60 goals in that case), it does not feel unreasonable that he will challenge for the goalscoring record in one season in the Premier League, which is 34 goals and is shared by Andy Cole in 1993/1994 and Alan Shearer in 1994/1995.

Second in the top scoring table with seven goals each are Fulham's Aleksandar Mitrovic and Tottenham's Harry Kane. The fact that Mitrovic has scored seven goals in a bottom/mid club is actually almost as impressive as Haaland's result in Manchester City. He also scored a hat-trick against Sweden in the Nations League last Saturday for his Serbia and added to that by also scoring against Norway on Tuesday. However, the fact that Mitrovic plays in Fulham may mean that he cannot seriously challenge Haaland for the top scorer title, which makes Kane a more likely candidate to do so. Furthermore, Kane's Tottenham have started this season very promisingly with five wins and two draws, making him even more a reasonable contender.


La Liga - Lewandowski delivers
Another player who has had a brilliant start at his new club is Robert Lewandowski. La Liga has only played six rounds and in these, Lewandowski has scored eight goals for his new club. There are certainly not many who doubted that the 34-year-old would succeed in his new club, but you still cannot fail to be impressed by this guy.

Closest behind the Pole we have Borja Iglesias, who has scored six goals so far. Both he and his Real Betis have started the season brilliantly (Real Betis are third in the league) and they both seem to be heading for a nice season. The veteran Iago Aspas has also started the season brilliantly, he has scored five goals for his Celta Vigo.

Reigning top scorer Karim Benzema picked up an injury in the Champions League first leg against Celtic and has been out ever since. He scored two goals in La Liga before his injury and is expected to be back on the pitch shortly, but if he is to have a reasonable chance of catching Lewandowski, he can hardly afford more injuries this season.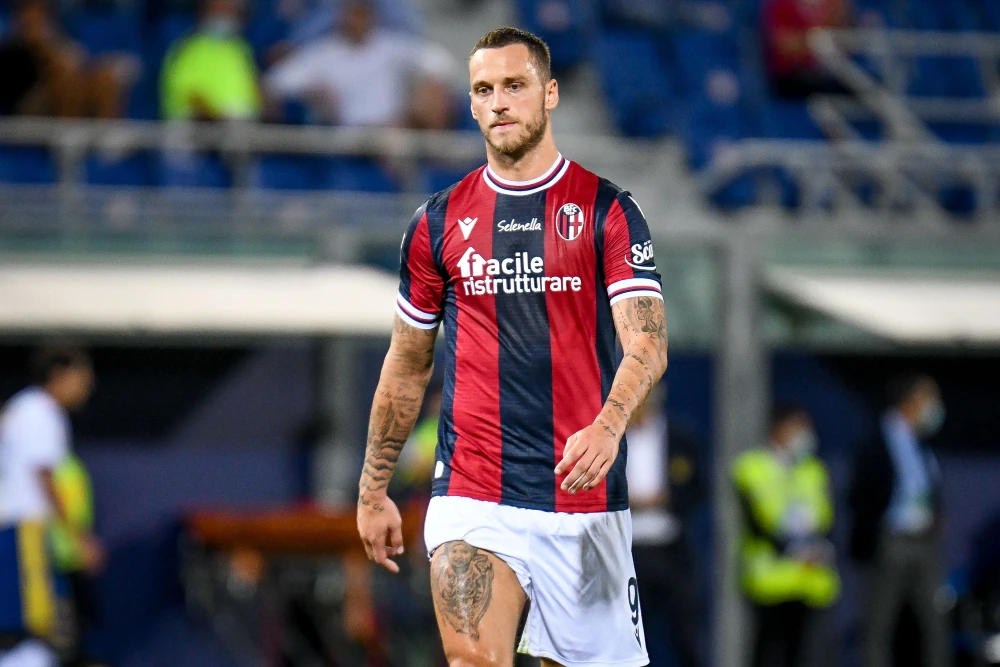 Marko Arnautovic
Serie A - Austrian leader
In Italian Serie A, we have a somewhat surprising leader in the Austrian Marko Arnautovic, who has scored six goals. He is in his second season in Bologna and although he did well last season with 14 scored goals, he seems to be heading for the best season of his career.

Closest behind Arnautovic we find Ciro Immobile in Lazio with five goals and the four-time Serie A top scorer shows that he can be counted on to be far up in the top of the scoring table this season as well.

One more goal behind, with four goals scored, we find a quintet of players that includes one of the early favourites to win the top scorer title, Juventus' 22-year-old Serbian Dusan Vlahovic. Among these players we also find Napoli's steaming hot 21-year-old Georgian Khvicha Kvaratskhelia and Milan's 36-year-old veteran Olivier Giroud.


Bundesliga - who is the leader?
If someone had said before the start of the season in the Bundesliga that Sheraldo Becker would be in top of the top scorer list after seven rounds, everyone would have thought they were joking. But this 27-year-old winger, who was born in Holland and got his football education in Ajax but now represents Suriname in the national team context, has scored 6 goals for his Union Berlin, which is enough to be at the top. In addition to that, his Union Berlin is at the top of the league. Becker has not made himself known as a great goal scorer earlier in his career so that he will stay in the top throughout the season is perhaps not so likely, but it is of course fun for both him and Union Berlin with this nice start to the season.

RB Leipzig's Frenchman Christopher Nkunku, who had a brilliant season last season, has also started this season well and is third in the scoring league with four goals, and Bayern Munich's 19-year-old super talent Jamal Musiala has scored the same number of goals. Another Bayern Munich player, who was and may still be the favourite to win the top scorer league, Sadio Mané, has scored three goals so far.


Ligue 1 - expected dominance by PSG
That the leader in the scoring league in Ligue 1 would be a player from Paris Saint-Germain a bit into the season was probably doubted by few, that it would be Neymar, however, was not entirely expected. The Brazilian seems to have perfected his scoring form for the upcoming World Cup and has already scored eight goals, one more is the runner-up and team-mate Kylian Mbappe.

Third in the scoring league is 23-year-old Nigerian Terem Moffi with six goals, playing for Lorient. Moffi had a fine season last season when he scored 14 goals, and he has already proven that last season's fine result was no coincidence. Also notable is that Reims' Arsenal loanee, 21-year-old Folarin Balogun, has scored five goals. The same number of goals has also Lille and Canada's Jonathan David scored, a interesting player who can be seen in the upcoming World Cup.


Champions League - well-known trio at the top
Finally, we must also mention the Champions League, although only two rounds have been played there. Here we find three players at the top with three goals each and it's not just any players, it's probably the three players that most people would rank as the world's best striker right now: Erling Braut Haaland, Kylian Mbappe and Robert Lewandowski. Even if, as I said, we only got to see two rounds so far, it's still a pretty clear indication that we won't get a surprising top scorer in the UCL this season.