The feud between Roy Keane and Sir Alex Ferguson
Sir Alex Ferguson is widely regarded as the greatest football manager of all time, and while not everybody agrees with that, there is no argument that he deserves to be in the discussion. His 27 years coaching Manchester United is the stuff of legends and an example of professionalism, dedication and management that has transcended the sport as a whole.


In that regard, when you have been coaching the same football club for so many years, it is obvious that you are going to run into a lot of different problems and situations, including the process of having to revamp the squad every couple of seasons to stay relevant. And a very good example came in the 2005/06 season due to the conflict between Ferguson and his then-club captain, Roy Keane.

It was 2005 and Manchester United were going through a bit of a transition period. Arsenal had won the Premier League in 2004 while being unbeaten, and Chelsea, propelled by the money of new owner Roman Abramovich and the coaching of Jose Mourinho, had won the league with ease in 2005. It seemed like the power balance in England was shifting towards London and leaving Manchester at the time.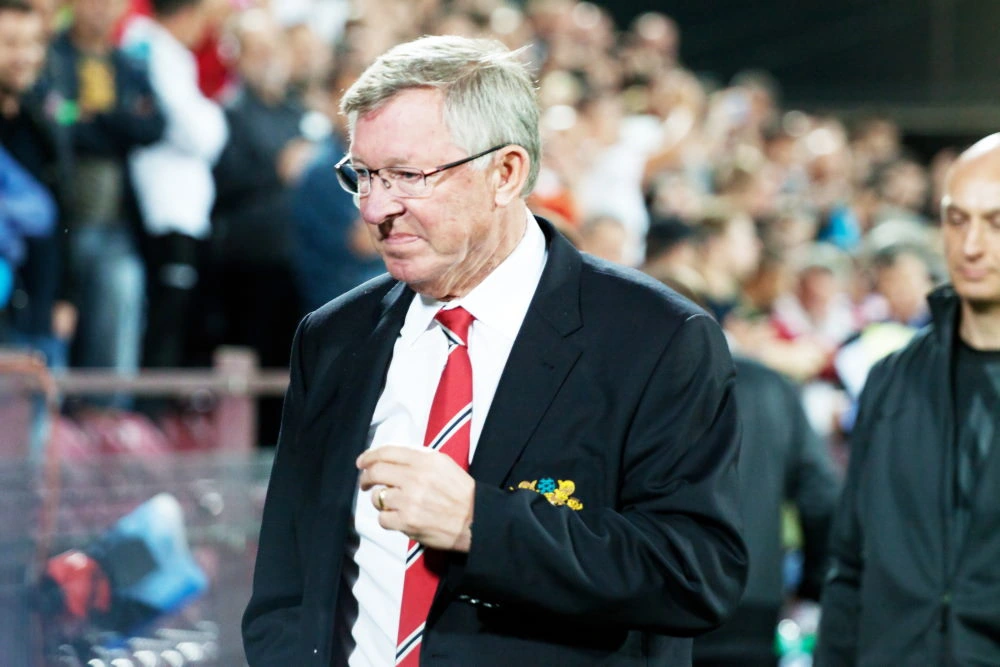 Ferguson focused on building the team with young players
Ferguson was slowly rebuilding the squad and focusing more on young, talented players such as Cristiano Ronaldo and Wayne Rooney, but the results were still not there. And there was one player that had a lot to say on the matter: club captain Roy Keane.

Keane had been signed by Ferguson through a then-record fee from Nottingham Forest in the early 90s. The Scottish manager loved the Irishman's aggression, qualities as a player and his intense brand of leadership. You can say a lot of things about Roy Keane, but he was the embodiment of a team player and a born winner, which is why he played such a pivotal role in midfielder for many of Ferguson's best United teams.


Roy Keane in the end of his career as a football player
Having said all that, by the beginning of the 2005/06 season, Keane was no longer the remarkable player he once was. His form had been declining due to injuries and age, but the fire within was still the same, which is why he had no problems speaking his mind after United had a couple of negative results in the opening months of the season.

The Irishman did an interview with the club's channel, MUTV, that has become infamous over the years. According to reports and some players, it was Keane tearing players, coaches and youngsters alike, to the point that the board decided to not publish it, and it hasn't been leaked ever since. However, Ferguson saw it and it cost Keane his position at the club.


Rooney view on the matter
Many years later, Wayne Rooney had his say on the matter and shed some light about the events that transpired:

"When Roy Keane left Manchester United," said Rooney. "It's well known there was a meeting. Roy had had a go at some of the players on the club's TV channel. Fergie wasn't happy, so he called a meeting for us to all watch it together. We all went into Alex Ferguson's office - the coaches, the whole squad.

"We watched it together. Roy asked if any of the players had a problem and everyone said no because, to be fair, it wasn't that bad. It got into an argument between Roy and the manager. A few things got said and then I've seen Alex Ferguson jumping over his desk.

"I was thinking, 'Wow, this is crazy'. I was only 19 at the time. He (Ferguson) was getting held back. It calmed down. Then, the next day, Roy was in training. And, 30 minutes later, we saw him driving off. That was the last we saw of him."

This was the breaking point of a relationship between two serial winners, and two men with strong tempers, which, in hindsight, it could be argued that it was inevitable for things to end this way. However, it can be said that Ferguson had the best intentions: he didn't want a player of his to expose the rest and wanted to keep a level of tranquility in Carrington when things were not working out at the time.


Last stop in Celtic for Keane
Keane eventually left through mutual agreement, and signed for Scottish giants Celtic Glasgow in January of 2006, retiring by the end of the season. United would eventually win three Premier League titles and a Champions League the following three seasons, thus showing that Keane was probably wrong when assessing the squad and their potential at the time.

Even to this very day, Roy Keane hasn't forgiven Ferguson for how the events transpired and has even gone as far as accusing the Scotsman of not being loyal to him. He also mentioned how Manchester United legends such as Bryan Robson and Steve Bruce were not let go with honor and respect by Ferguson, stating that he was also disrespected in the process.

This was a very sad ending to one of the most important collaborations in English football. By all accounts, both Keane and Ferguson helped each other massively to be successful at the club, but the reality is that what the Irishman had done was crossing the line, which had a lot of immaturity and disrespect towards his teammates. Keane felt that he could cross that line while he wouldn't have accepted it from others.

On the other hand, Ferguson prioritized squad harmony and balance than pleasing an old servant of the club's. Keane might have taken it personally, but from the manager's perspective, allowing that interview to go public would have meant that people would get a controversial look at the club that wouldn't have helped anybody.

This is a conflict that lives to this very day, and it captures a very unique moment in Ferguson's tenure at United when things weren't so rosy and hard decisions had to be made.