The Duality of Scoring Awards in Spain
Named after legendary Athletic Bilbao striker Rafael "Pichichi" Moreno, the annual Pichichi Trophy is presented by Spanish sports outlet Marca, awarded to the top scorer each season in La Liga. Indeed, the word Pichichi has gone on to become part of the football vocabulary in Spain, often used in reference to the leading scorer at clubs or in different competitions.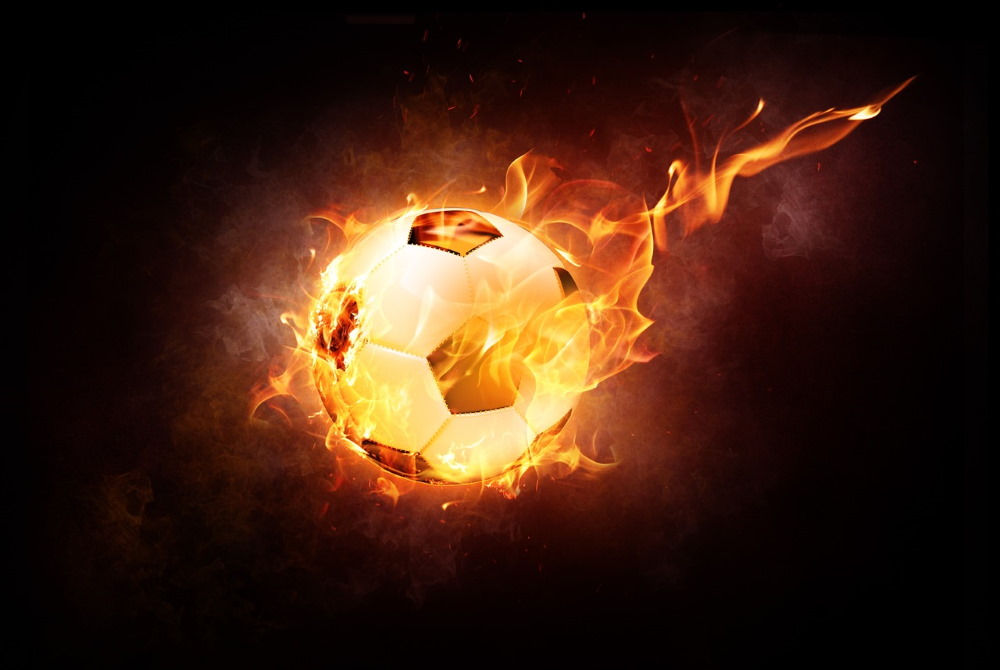 But when was the last time a Spaniard actually claimed the coveted Pichichi Trophy in La Liga? Well, we need to go all the way back to the 2007-08 season, when Spain international Daniel Güiza picked up the award, after scoring 27 goals in 37 appearances with RCD Mallorca. Incredibly, after an extensive career featuring spells in South America and Asia, Güiza is still playing aged 41, albeit in the Spanish third-tier with Atlético Sanluqueño.

Interestingly, this distinct lack of Spanish top scorers in La Liga promoted another award, when Marca began to present the Zarra Trophy. This was named after Athletic Bilbao striker Telmo Zarra, who actually won the inaugural Pichichi Trophy in 1952-53, which has predominantly been won by non-Spaniards over the last two decades. Quite unusually compared to other top leagues around Europe, this means that in Spain, two top scorer awards are presented.


Dominance of the foreign attacking imports
Most notable of the overseas goalscoring icons were Lionel Messi and Cristiano Ronaldo, throughout their infamous battle for dominance with Barcelona and Real Madrid. These two remarkable and unique players were utterly ruthless, when it came to scoring goals in La Liga. Just to highlight the point, Messi scored 474 goals in 520 La Liga appearances at Barcelona, while Ronaldo hit 311 in 292 La Liga games with Real Madrid.

Cristiano Ronaldo and Lionel Messi are now officially the top two men's goal scorers of all time.

We got to witness them do it at the same time.

Blessedpic.twitter.com/Nbxv50xAhr

— ESPN FC (@ESPNFC) December 7, 2021

From his first award in 2009-10 to the last in 2020-21, Argentine ace Lionel Messi lifted the Pichichi Trophy on a record eight separate occasions, while Portuguese powerhouse Cristiano Ronaldo claimed the prize three times. That being said, this titanic struggle between two living legends of the modern game, both determined to be the best, has thrilled and mesmerised football fans around the world.

Since the last Spaniard to lift the Pichichi Trophy was Güiza in 2007-08, aside from either Messi or Ronaldo, the only other winners were both Uruguayan attacking icons. Diego Forlán took the 2008-09 award, scoring 32 goals in 33 appearances that season with Atletico Madrid, then Luis Suárez picked up the prize in 2015-16, when he struck 40 goals in 35 La Liga outings for Barcelona.


Standing out in the Spanish striking crowd
Who was the last player to win both the Pichichi Trophy and the Zarra Trophy, during the same season? The answer is once again that man Dani Güiza, during the 2007-08 campaign in La Liga. The first winner of the Zarra Trophy in 2005-06 was David Villa with Valencia, claiming the inaugural award as the top Spanish scorer during that season. He also won the award three more times (2006-07, 2008-09, 2009-10) with Valencia, before moving to Barcelona in 2010-11. David Villa is often regarded as the greatest Spanish striker of all time.

34 - Valencia's David Villa had been involved in 34 goals in LaLiga 2008/09 (28 goals and 6 assists), more than any other Spanish player in a single LaLiga season in the 21st Century. Splendid. pic.twitter.com/7bRACEVNg3

— OptaJose (@OptaJose) March 24, 2020


Over the next three seasons, three outstanding Spanish strikers consistently battled for the Zarra Trophy, with Álvaro Negredo claiming the prize twice in 2010-11 and 2012-13, during his memorable time at Sevilla. In between, Fernando Llorente at Athletic Bilbao and Roberto Soldado at Valencia shared the award, both level on 17 goals at the end of the 2011-12 season in La Liga.

In 2013-14 when Diego Costa won the Zarra Trophy, scoring 27 goals in 35 appearances with Atletico Madrid, he became the first non-Spanish born player to scoop the award. However, by then he had become a Spanish citizen and was also representing the Spanish national team. Now retired, Aritz Aduriz claimed back-to-back awards (2014-15, 2015-16) with Athletic Bilbao, then Iago Aspas (2016-17, 2017-18, 2018-19) became first player to win three awards in a row.


Topping the scoring charts in La Liga today
Lionel Messi won the last two Pichichi Trophy titles with Barcelona, although now he has departed La Liga, this provides other players with the chance to lift the coveted award. Meanwhile, the honour of being top Spanish scorer has earned Gerard Moreno back-to-back Zarra Trophy awards, scoring 18 goals in 2019-20 and 23 in 2020-21 with Villarreal. But who are the favourites to land both awards in the 2021-22 season?

✨ ¡Gol número 1⃣0⃣0⃣ para 𝗥𝗗𝗧 en @LaLiga! ✨

🔥 ¡Suma y sigue, @RaulDeTomas9! 🔥#RCDE | #EspanyolLevante pic.twitter.com/CDjo5pgATn

— RCD Espanyol de Barcelona (@RCDEspanyol) December 11, 2021


Before diving to look at the current scoring charts, the best advice is to first check out the best football betting sites, accompanied by detailed reviews and wagering advice provided by Arabian Betting. They rate all the leading betting companies for the competitiveness of odds and offers, along with the range and diversity of betting markets available, including those for top scorer awards in all the major leagues and competitions.

In the battle to win the 2021-22 Pichichi Trophy, two Real Madrid forwards are leading the way, with Karim Benzema slightly ahead of his teammate Vinícius Júnior. As for the Zarra Trophy, competition is currently wide open with several potential candidates. Juanmi is enjoying fine scoring form with Real Betis, as are Joselu at Alaves and Raúl de Tomás at Espanyol. Given the race for both awards is much closer this season, that also means better odds are available, so good luck whichever players you're backing this time around.