The Best Football Leagues to Bet On For Top Scorers
Football is the most popular and loved sport globally. The game is so prominent that there are hundreds of leagues around the world, with some countries having up to three or more. There are so many football tournaments worldwide that the number can be described as overwhelming. According to sport ranker, there are more than 200 leagues in professional soccer, and this statistic is for men's football only. There are competitions on local, national, and international levels. This attests to the sheer popularity of the sport.

However, this can become an issue for newbies in sports betting because they are at a loss on which football league to bet on. Imagine trying to choose from more than 200 competitions. There's a way to make it easier - betting on the best and most popular football leagues. This narrows down your options, but we'll be focusing on the best football tournaments to bet on for top scorers and even go as far as listing the top players in each of the top leagues.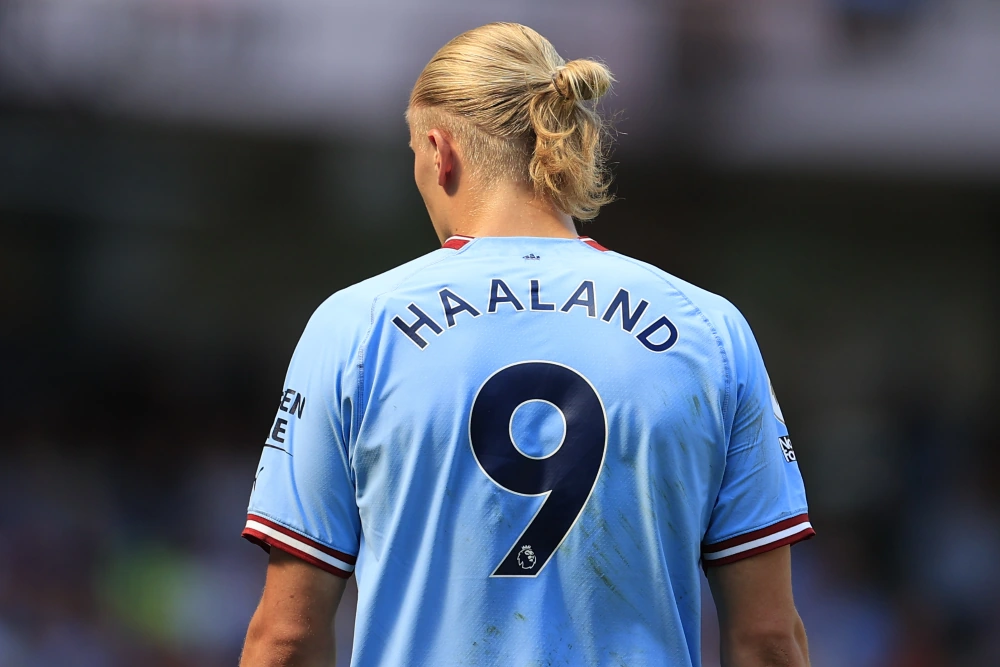 Erling Braut Haaland - one of the top bets in Premier League
English Premier League
It is hands-down the most popular and viewed competition in the world. It hosts some of the best football teams and players in Europe and the globe.

This league has 20 clubs or teams competing against each other at the top level. The contests are usually home and away and add up to an aggregate of 380 games per season. That's a lot of matches to bet on and make real money from. Aside from that, there's also the beautiful gameplay to enjoy. Bettors who want to make real money from games frequently visit https://playsafecasino.ca/payments/instadebit-casinos/ to bet money on their favorite teams and their top scorers. One of the most viable betting options is predicting the number of goals or the players to score in a certain match. In a competition like the English Premier League, there is no shortage of them.

With football teams such as Arsenal, Manchester City, Tottenham, Liverpool, Chelsea, Manchester United, and so many more, the tournament is expected to be nothing short of exciting.

If you actively bet on the English premier league, the top four scorers are:
Erling Braut Haaland (Manchester City) - 32 goals.
Harry Kane (Tottenham) - 24 goals.
Ivan Toney (Brentford) - 19 goals.
Mohammed Salah (Liverpool) - 16 goals.
Gabriel Martinelli (Arsenal) & Marcus Rashford (Manchester United) - 15 goals.
La Liga
La Liga may not be the most viewed tournament in the world, but it's arguably the best football league globally. In the Spanish top flight, some world-class players and teams have dominated and are still dominating European football. It's no surprise that a large chunk of Balon D'or and golden boot winners emerged from La Liga. La Liga is renowned for hosting two of the greatest football clubs in the world - Real Madrid and Barcelona. It was also once the home to two of the greatest players in history - Lionel Messi and Cristiano Ronaldo. Just like the English Premier League, La Liga has 20 teams fiercely competing for the title.

Aside from Barcelona and Real Madrid, the competition also has teams such as Atletico Madrid, Valencia, Villareal, and Sevilla (serial winners of the Europa League).

The top four scorers in the tournament are:
Robert Lewandowski (Barcelona) - 17 goals.
Karim Benzema (Real Madrid) - 14 goals.
Enes Ünal (Getafe) - 13 goals.
Iago Aspas (Celta Vigo), Borja Iglesias (Real Betis), Joselu (Espanyol) and Vedat Muriqi (Mallorca) - 12 goals.
Italian Serie A
Serie A has built a reputation for being one of the toughest and most difficult football leagues in the world. Like other top competitions, it's home to revered names in the sport, such as Kaka, Gattuso, Buffon, Pirlo, Ibrahimovic, Totti, and Roberto Baggio. Serie A has respected football clubs such as AC Milan, Inter Milan, Juventus, Roma, and Napoli.

Although the tournament became quite monotonous at some point, with Juventus winning the league almost every season, the spirit of competition has been awakened as other teams are now fighting fiercely to win. Last season, for instance, was won by AC Milan.

The top four scorers in the league are:
Victor Osimhen (Napoli) - 21 goals.
Lautaro Martinez (Inter Milan) - 15 goals.
Lookman Ademola (Atalanta) & M'Bala Nzola (Spezia) - 13 goals.
Khvicha Kvaratskhelia (Napoli) and Rafael Leão (Milan) - 12 goals.
Bundesliga
The German Bundesliga has a different composition from other top-flight leagues on the list because it's made up of 18 teams. Bundesliga is renowned for having a high density of goals per match. The competition is home to one of the most feared teams in Europe - Bayern Munich, who are five-time winners of the prestigious Champions League.

Bundesliga also has top teams such as Borussia Dortmund, Frankfurt, and Wolfsburg, but the league has pretty much been a one-club tournament as Bayern Munich has won 31 times since its inception, and this includes ten titles in the last decade.

The top four scorers in the league are:
Niclas Fullkrüg (Werder Bremen) - 16 goals.
Kolo Muani (Frankfurt) & Marcus Thuram (Borussia Monchengladbach) & Vincenzo Grifo (Freiburg) - 13 goals.
Christopher Nkunku (Leipzig) - 12 goals.
Jamal Musiala (Bayern Munich), Dodi Lukebakio (Hertha Berlin) & Marvin Ducksch (Werder Bremen) - 11 goals.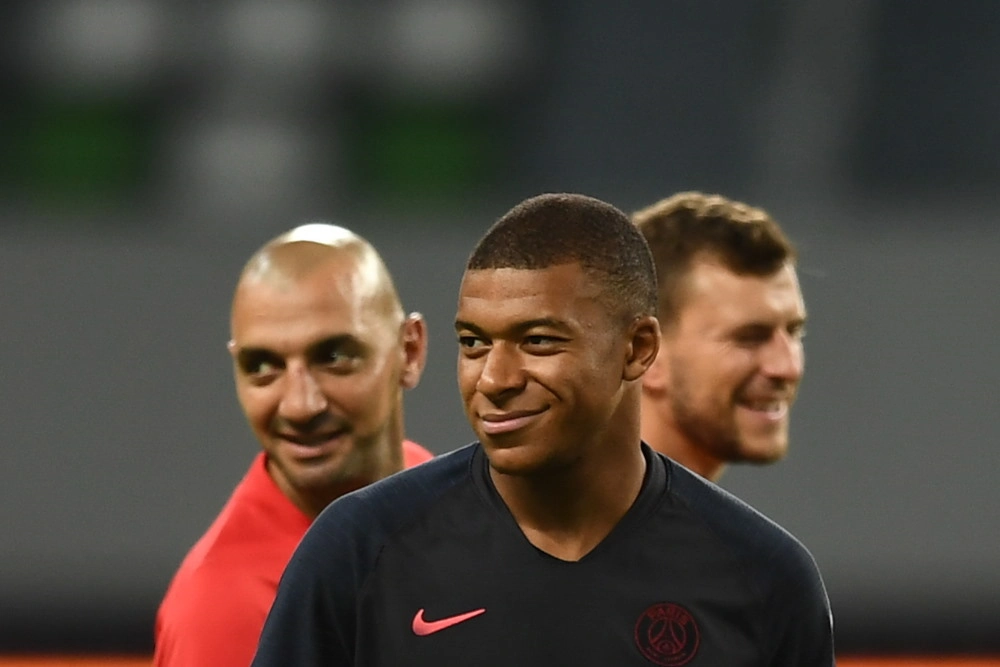 Kylian Mbappe - one of the top strikers in Ligue 1
Ligue 1
Until recent years, the French league was not very popular. Everything changed when the competition became a destination for high-profile names such as Ibrahimovic, Neymar, and Messi. The league is also home to one of the best players in the world - Kylian Mbappe. The French top flight has several top teams that are also respected in Europe, including PSG, Lyon, Marseille, etc.

The top four scorers in the league are:
Kylian Mbappe (PSG) - 22 goals.
Jonathan David (Lille) - 21 goals.
Alexander Lacazette (Lyon) - 20 goals.
Folarin Balogun (Reims) - 18 goals.
Wissam Ben Yedder (Monaco), Loïs Openda (Lens) & Habib Diallo (Strasbourg) - 17 goals.
Conclusion
From the top scorers in each of these competitions, it's easy to see why they are some of the best football leagues to bet on. All of these tournaments have fiercely competitive teams that battle for titles and golden boot awards every season. Furthermore, all of them feature some of the most prolific players in world football history. Therefore, if you're a betting enthusiast, then these are the leagues to keep an eye out for.