The Alexander Isak Effect: How Newcastle is Rising the Ranks
Alexander Isak is making the headlines this season by helping Newcastle United secure a Champions League ticket. The 23-year-old Swedish striker has shown he has talent, physical attributes, technical ability and plenty of potential. It comes as no surprise that he is considered one of the best young strikers in the world.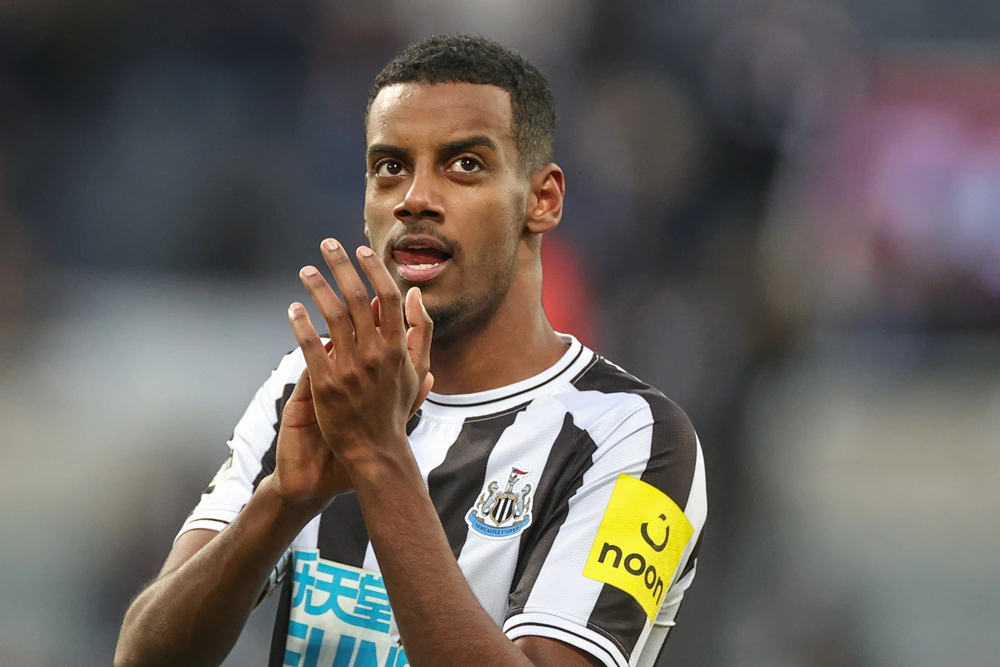 His goalscoring performance has been crucial in helping the team reach Europe's top club competition next year. If you believe they will do it, we suggest placing a bet that could result in a handsome win. You can do it by checking the database of unbiased ratings provided by the Bookmakers.bet experts to find the best place for wagering on Isak's and Newcastle's matches.

In the meantime, we'll discuss Alexander Isak's effect on the side from St. James' Park and how the team was rising the ranks.


Alexander Isak: Newcastle's record signing starts to shine
Alexander Isak started his professional career in 2016 after debuting for AIK in the Swedish league. Ten goals in his first season secured him a move to Borussia Dortmund. In two years, he played only five matches for the German giant, but his loan spell at Willem II, where he scored 13 goals in 16 games, recommended him to Real Sociedad. He joined the La Liga side in June 2019, signing a five-year deal. The striker made 132 appearances for the Basque team. Then, he moved to the Premier League in August last year, joining Newcastle United on a six-year contract worth £6.2 million per year.

On the pitch, Isak is a talented centre forward, boasting a unique playing style incorporating technical ability, agility, pace, intelligence and strong physical presence. This makes him a danger in front of the opposition goal and a valuable part of every football team.

According to Wikipedia, Isak debuted for Newcastle on August 31, 2022, scoring a goal against Liverpool at Anfield. Although his team lost the game 2-1, Isak was named man of the match. Unfortunately, he was forced to miss 16 competitive matches due to a hamstring injury. Isak returned to the pitch in style and soon resumed his goalscoring form. His first brace occurred at City Ground in Nottingham, where he led Newcastle to a 2-1 win against the Forest. In total, he made 17 Premier League appearances for his club this season and scored 10 goals.

His international debut was back in 2017 in a game against Ivory Coast. Over the past six years, Isak has played 39 games for Sweden, hitting the net on nine occasions. His performances and playing style have been attracting plenty of attention recently, making him one of the most talented forwards in the world.


Newcastle should adjust their future roster on Isak's abilities
Despite his relatively young age, Isak has already shown leadership qualities both on and off the pitch. On the field, he frequently communicates with his teammates, giving them instructions and encouraging them. Isak's attitude and work ethic inspire everyone around him. Although this is his first season in Newcastle, he has been a focal point for the team's attacking play, particularly in recent months, consistently delivering solid performances.

He is also known for his professionalism and influence on younger players. Isak is a positive role model, conducting himself with respect and grace. The forward participated in various campaigns against racism in football and even supported the Black Lives Matter movement. He has all it takes to become the team's future captain, leader, and one of Newcastle United's top goalscorers.

The partnership between Isak and his teammates Callum Wilson and Bruno Guimaraes has produced fantastic results this year. The Brazilian midfielder scored 3 goals in the Premier League, while the English forward is the team's top league goalscorer with 15 touchdowns. Since Newcastle United scored 61 goals in the Premiership in 2022-23, it is clear that the trio had a crucial impact on the Magpies' results. Only a few new signings next year could be enough for the team to mount a serious title bid. That decision is entirely up to the club's management.

The signing of Isak and young guns like Almiron and Longstaff reflected on the team's attacking performance. Their standings have seen a significant improvement compared to previous years. In 2019-20, the team scored 38 goals, ending 2020-21 and 2021-22 with 46 and 44, respectively. As you observe, the advert of Alexander Isak ameliorated Magpies' numbers throughout the season. Just imagine what the following years would look like.


Isak's dilemma: Top-club transfer or a Newcastle hero?
Undoubtedly, Isak's performance has drawn the attention of top European clubs. Daily Mail reported that fans are comparing the Swedish star with Thierry Henry. At the moment, many wonder whether he should seize the moment and move elsewhere. However, this would be a mistake, and there are several factors to back up our claim. Newcastle United will most likely take part in the Champions League next year, and this is an excellent opportunity for Isak to show what he is made of. Backed by Saudi investors, the Magpies will invest substantial money in the coming period, making them a title favourite in the upcoming seasons.

Some of the best European sides, like Barcelona, Real Madrid, and AC Milan, are interested in signing Isak. Although it is not likely to see him leave Newcastle, the Swedish striker would easily fit into the playing styles of these teams. He is familiar with Spanish football and would immediately adjust to new surroundings. However, we are sure that Eddie Howie and his bosses won't sell Isak, especially as the team is financially stable and doesn't rely on selling its players to fund new acquisitions.

There are plenty of reasons why staying in Newcastle is the best option for Isak. Playing in the Premier League, one of the best competitions in the world will help him further develop his skill and affect his career. In the coming years, the St. James' Park team will become a regular participant in the Champions League. At the same time, significant investments will make the club a serious title contender. Being one of the best players, Isak has a guaranteed place in the starting lineup. Additionally, he has already become a fan favourite. Overall, leaving North East England would be a mistake, at least at this moment.