Season start 2023/2024 for the hot Saudi Professional League
The Saudi Professional League kicks off its 2023/2024 season tonight at 20:00 (21 local time in Saudi Arabia) with a match between Al-Ahli Saudi and Al-Hazem. In the past, global interest in the Saudi league was close to zero, but with all the foreign star players, that a handful of clubs have signed, the league has fundamentally changed and interest for it is now higher than ever.

The background to the change is that the government's Public Investment Fund (PIF), good for around 750-800 billion dollars, has taken over the ownership of the four clubs Al-Ahli Saudi, Al-Ittihad, Al Nassr and Al Hilal. As the PIF has virtually unlimited funds, and there are no financial fair play rules in Saudi Arabia, this has given these clubs a slight advantage over other clubs, to put it mildly. With this government money, the four clubs have been able to go on a big shopping spree and many foreign players have been recruited.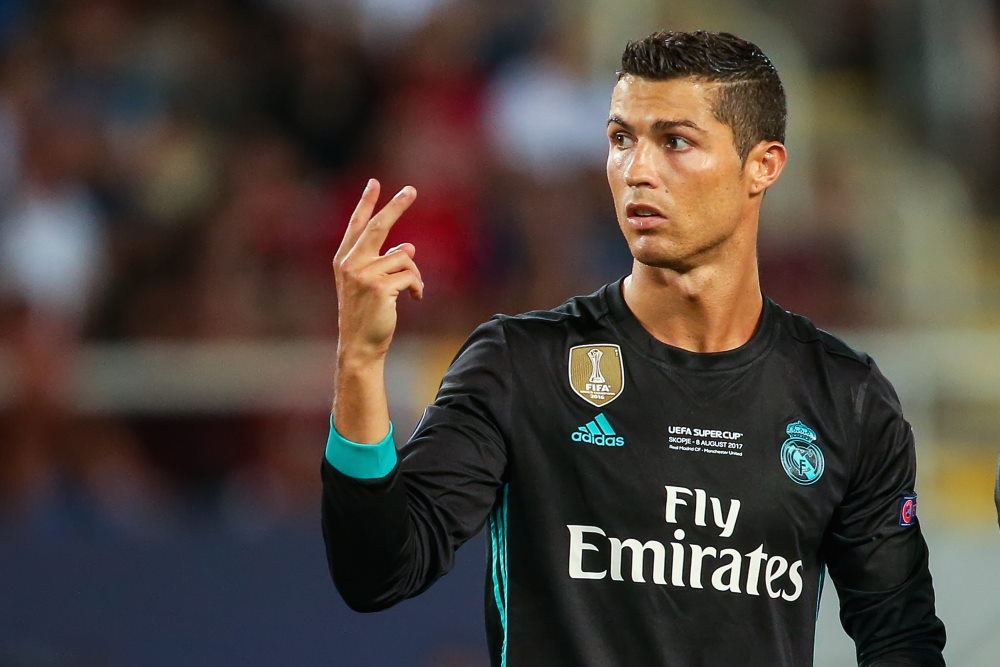 Cristiano Ronaldo shows how many millions he makes per hour
Cristiano Ronaldo opened the door
It all started of course when the club Al Nassr signed Cristiano Ronaldo last winter. This opened the door that made it more "legitimate" for other players to go to the Saudi league. In the past players have hesitated to go here, some because of various moral aspects and some because a really good footballer simply chooses to play in a league where football is the biggest and best. Of course, money tends to cloud these arguments and the more players who choose to join a club in Saudi Arabia, the more others choose to overlook their former ideals to earn a big wad of money.

Primarily, at the beginning anyway, it was mostly on the verge of retired stars who chose to go to a Saudi club to make a bit of extra pocket money, first mentioned Ronaldo and then Karim Benzema. However, in recent months, more and more young players who may not be superstars but could play in a top club in Europe, have also opted for the Saudi league. A tendency you also see among the players who have chosen to go to Saudi Arabia is that they are primarily European players at the end of their career or African players who probably feel a weaker connection with the European leagues (where football is at its best) and perhaps come from poorer backgrounds conditions, and then it becomes easier to choose the money over football.


What does this mean for the Saudi league?
For the interest, the new players in the league will be a big boost on the international football scene. For the league itself it will probably make it very uneven. The four state-owned clubs have signed several great players, while the other clubs have basically been unable to sign anything. The exception is the club Al-Ettifaq who have both signed Steven Gerrard as manager as well as the players Jordan Henderson and French striker Moussa Dembélé. This club has a somewhat enigmatic ownership structure with the official owner being one Nawaf A Alosaimi, who no one seems to know much about, so it is a bit unclear where this club gets its money from.


How many foreign players can a club in Saudi Arabia have?
With the large number of players going specifically to the four state-owned clubs, the question naturally arises as to how many foreign players a Saudi club can have. A club in the Saudi Professional League can currently have a maximum of 8 foreign players in the total squad, and a maximum of 7 players in the match squad. If it were to happen that the league gets better and better and the interest in the league continues to increase, one can expect that this limit will be abolished in the future, or at least increased, to be able to squeeze in more star players in each team.


Players who have signed for clubs in the Saudi Professional League ahead of this season
Below we list all the major foreign players that each club has signed for this season. The transfer fees come from Transfermarkt.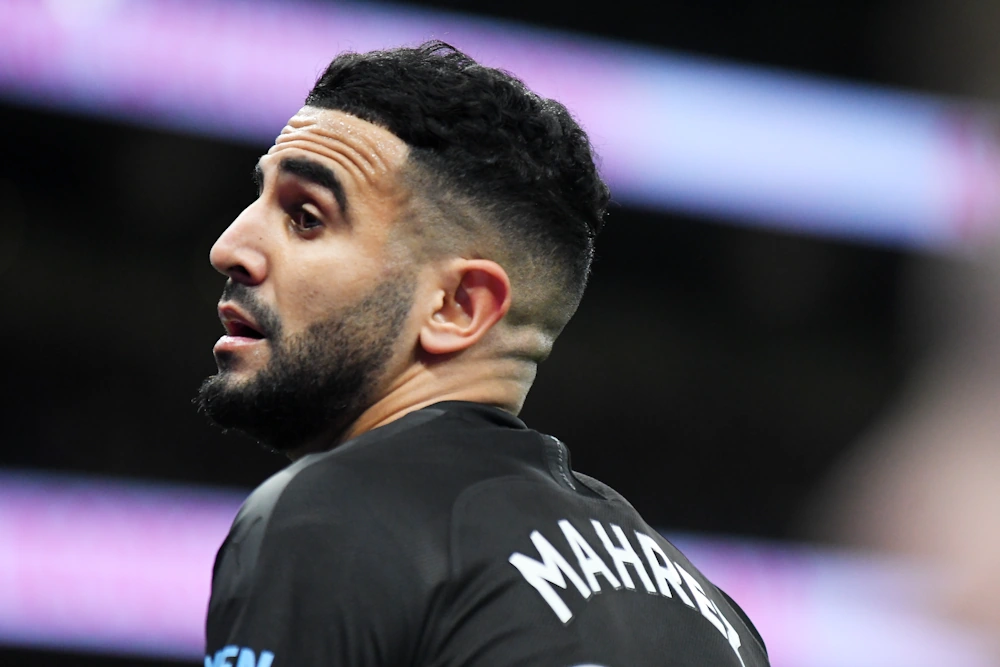 Riyad Mahrez
Club: Al-Ahli Saudi
This is the club that signed the most big players and the big poster names are Riyad Mahrez and Roberto Firmino.
Riyad Mahrez, Algeria, 32 years - 35m euros, from Manchester City
Roger Ibañez, Brazil, 24 years - 28.5m euros, from Roma
Allan Saint-Maximin, France, 26 years - 27.2m euros, from Newcastle
Edouard Mendy, Senegal, 31 years - 18.5m euros, from Chelsea
Franck Kessié, Ivory Coast, 26 years - 12.5m euros, from Barcelona
Roberto Firmino, Brazil, 31 years old - free transfer, from Liverpool
Club: Al-Ittihad
Al-Ittihad is the club with the biggest prestige signing, Karim Benzema. They have also managed to sign N'Golo Kanté, who in his glory days was the best player in the world in his defensive midfield position but has had a lot of injury problems in recent years. The club also has the Moroccan Abderrazak Hamdallah in the squad, the top scorer title winner in the Saudi Professional League last season.
Fabinho, Brazil, 29 years - 46.7m euros, from Liverpool
Jota, Portugal, 24 years - 29.1m euros, from Celtic
N'Golo Kanté, France, 32 years - free transfer, from Chelsea
Karim Benzema, France, 35 years - free transfer, from Real Madrid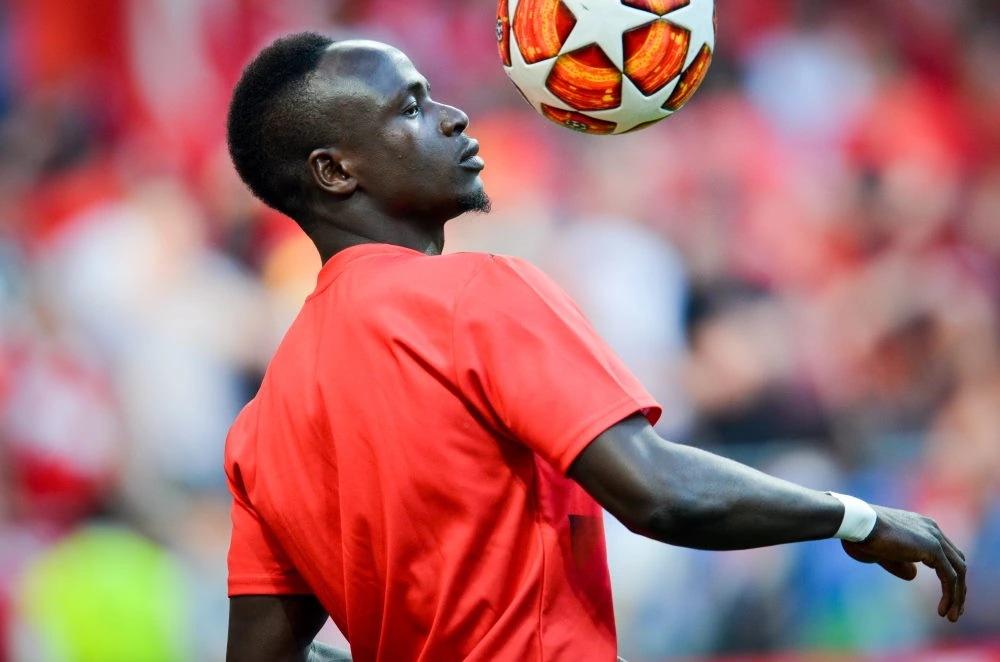 Sadio Mané
Club: Al Nassr
Al Nassr's biggest signings are Sadio Mané and Croatian Marcelo Brozovic. In addition, they already had Cristiano Ronaldo, Colombian goalkeeper David Ospina and the Brazilian Talisca.

Club: Al Hilal
Al Hilal has made the most expensive signings and also the youngest players. The fact that they managed to sign both the Portuguese Rúben Neves and the Serbian Sergej Milinkovic-Savic surprised many in the football world. However, the most expensive signing is the Brazilian Malcom, joining from the Russian league.
Malcom, Brazil, 26 years - 60m euros, from Zenit St.Petersburg
Rúben Neves, Portugal, 26 years - 55m euros, from Wolverhampton
Sergej Milinkovic-Savic, Serbia, 28 years - 40m euros, from Lazio
Kalidou Koulibaly, Senegal, 32 years - 23m euros, from Chelsea
Club: Al-Ettifaq
As already mentioned, Al-Ettifaq is the exception club in this context as it is not a state-owned club, but on the other hand it has not recruited as heavily as the other four clubs either. Jordan Henderson is of course a very nice signing and Moussa Dembélé is a good striker, but it is likely that they won't be able to compete with the others in the long run. They also have a signed prestige manager in Steven Gerrard, but even if he did a fine job at Rangers before, he is not really a big name as a manager, yet at least.
Jordan Henderson, England, 33 years - 14m euro, from Liverpool
Moussa Dembélé, France, 27 years - free transfer, from Lyon
So who will win the Saudi Professional League and who will be the league's top scorer?
To be honest, it is quite impossible to predict which team will win the league. Al-Ittihad are the reigning champions and could obviously win again. The question is which of the teams can best assemble a playing team and which team has the most motivated stars?

When it comes to league's top scorer title battle, it is also hard to predict, and motivation will probably be decisive here as well. Karim Benzema, Sadio Mané, Cristiano Ronaldo or the latest top scorer title winner Abderrazak Hamdallah are all candidates to win. If one must guess though, Cristiano Ronaldo feels like the best bet, with Abderrazak Hamdallah as second option. Benzema and Mané are injury prone. Ronaldo is always motivated to score, and surely want's to win a top scorer title in yet another league, and Abderrazak Hamdallah has won the top scorer title in Saudi Arabia three times before.