Remembering the greatest AC Milan playmaker, Gianni Rivera
There are football players that transcend the mere fact of being football players. There are football players that become symbols in institutions and even go as far as becoming personalities that transcend the game. This is something that allows them to have a place in history and having their legacy withstand the test of time.

AC Milan, one of the most important football clubs in the history of the game, has a lot of players that can make claims of that nature. And if there is one that has a very special connection to the club and has a very unique place in the history of the institution and Italian football as a whole is the protagonist of today's article, Gianni Rivera.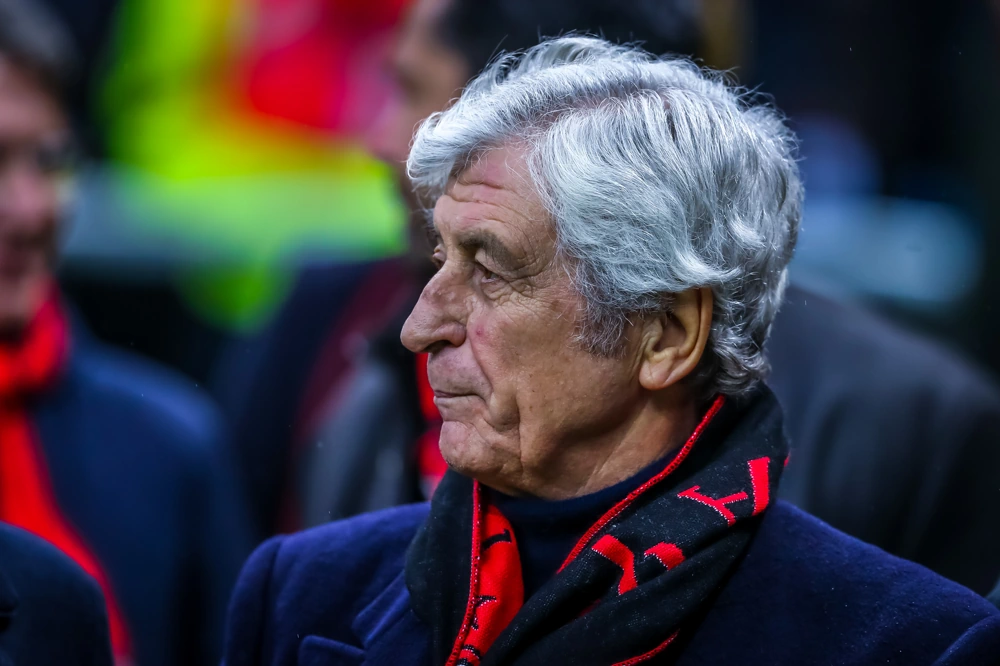 Gianni Rivera

It is hard to leave your mark at a club like AC Milan. Some of the best players in the history of the game have played there, and the club has enjoyed a lot of success in many different periods of the game's history. But when it comes to Gianni Rivera, we are talking about one of the all-time greats, and there is an argument for him to at least be in the discussion for the greatest player to ever wear the red and black of Milan.


Started playing in U.S. Alessandria
The talented Italian playmaker started to play professional football with U.S. Alessandria in 1959 and, only a year after starting out at the club, he was offered a chance to do a trial at AC Milan, the club he would be eternally associated with, where he would play for 19 years and where he would ultimately retired.

As an interesting fact, this was at a time where football players were judged greatly by their physique. Rivera was short, without much muscles and lacking the sort of imposing frame that could help him thrive in the game, but he was so gifted and so talented that one of the most important players in the squad, the Italian-Uruguayan playmaker and captain Juan Alberto Schiaffino, vouched for Gianni to be signed.

As time went on, Schiaffino became a bit of a mentor figure for Rivera and the latter would eventually become the successor in the playmaker role as the left in 1962 to sign for AS Roma. It was a very compelling succession story that couldn't have happened without Schiaffino's seal of approval during the trials.


Rivera won everything there is to win with Milan
Being at the same club for 19 years allows for a lot of great stories and Rivera certainly enjoyed a lot of success: he won everything there is to win at club level with AC Milan and did so while being a very important part of several versions of the team and to several different managers. He stayed there through thick and thin, won the Ballon d'Or in that institution and became a symbol of what it meant to play for AC Milan for future generations.

All of those trophies and achievements are well and good and they are fundamental to understand why Rivera was so revered, but it doesn't tell the whole story. It doesn't say why he is widely regarded as one of the most talented football players of all time and why the likes of Johan Cruyff and Roberto Baggio celebrate him as one of the finest players they have ever seen.

Rivera was elegance made a football player. He was a sophisticated playmaker, which could fit that role of the trequartista that has become so known and popular in Italian football, but he was also capable of moving through different channels, and to add quality passing and technique in a way that hadn't been seen before in Serie A. He was a different breed and it showed.


Fitted in perfectly with the Italian way of playing
The 60s were also the heyday of Italian catenaccio, which is a football system centered around defensive solidity and neutralizing any potential threat from the opposition instead of being more proactive. In that context, one would understandably think that someone like Rivera, so slim and with a small frame and not so talented when it came to defending, would struggle massively in that system.

Not at all.

The managers at the time understood the value of Rivera's abilities and talent, and gave him the room to express him, which he paid his managers through great performances and a lot of trophies. These were the years of the playmakers, of the old school number ten, and Rivera was one of the greatest of all time in that area.

Beyond his virtues as a player, the Golden Boy, as he was nicknamed by the Milan supporters, was beloved by the fans because he was the embodiment of everything they loved about the club. It is also worth pointing out that the feeling was mutual: Rivera loved the club, loved the city and loved the supporters, which is why he stayed there until his very last day as a professional player.

Having won everything there was to win at the club, having reached the upper echelons there was to reach in the beautiful game, to go through the highs and lows and still being a supremely talented and supremely gifted player... that is something that not everybody can achieve, and Rivera did it with the elegance, poised and skill of someone that is naturally gifted to play this game.

Due to the fact that he played in the 60s and 70s, Gianni Rivera might not be as known to the younger generations as other talented playmakers such as Roberto Baggio or Francesco Totti, but there is no denying that he is up there as one of the greatest talents that Italy has ever produced. In a way, he is also widely regarded as one of the most representative players at AC Milan, along the likes of Franco Baresi and Paolo Maldini.

Overall, one of those generational players that deserve all the accolades and recognition he has gained.