Remembering Didier Drogba's early years in football
One of the most interesting things in football is to see how a player was made and developed. A lot of people tend to believe that world class players are born, but there are a lot of elements that require fine-tuning in order to get the most out of them and their career paths are rarely a straight path.

Not everybody is like Lionel Messi or Kylian Mbappé; some players need time and steps before hitting their absolute peak. This is something that happened with legendary Ivorian striker Didier Drogba, mostly known for his memorable years with Chelsea FC in the English Premier League, but he had a period in France before that helped him develop his game.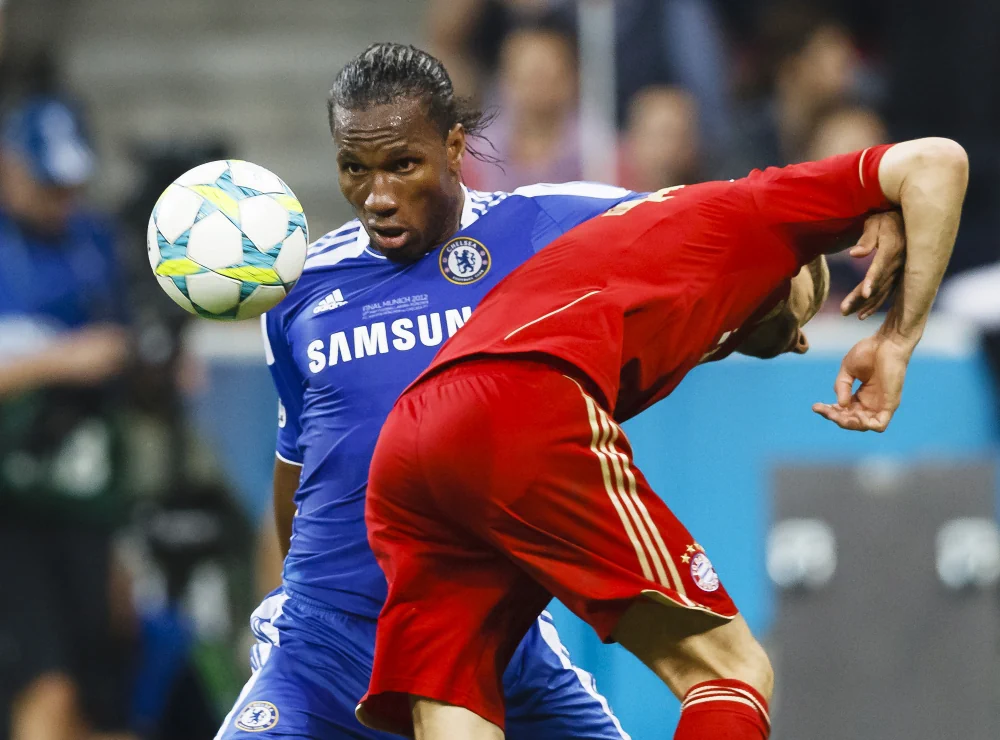 Didier Drogba - here at the peak of his career while playing for Chelsea

Drogba's journey to top level football wasn't a straight line and took a lot of years, dedication and obstacles to become the player he is now known for. And in today's article we are going to cover that and many other things, so let's begin.


At youth level
Born Didier Yves Drogba Tébily in Abidjan, Ivory Coast, in March of 1978, he was struggling with poverty at first and his parents decided to send him to France with his uncle, Michel Goba, who was a professional footballer, when he was just five years. However, young Didier missed his family greatly and decided to go back to his parents in Abidjan, which led to him developing a passion for football and eventually returned to France as a teenager, this time settling there.

After a couple of years playing football locally, he finally joined a small club named Levallois. His goalscoring record wasn't the only thing that made him stood out; he also proved to be very professional and polite, which was something that separating him from most young players in that group at the time. But despite scoring in his professional debut, he wasn't given a professional contract and was let go.

For a while, now being 18 years old, Drogba thought that perhaps football wasn't going to be a sure thing and moved to Le Mans, where he rolled into college and started to study accounting. In fact, there was a time period where Didier was both playing football and going to college, which proved to be quite difficult for him due to the schedules and timing.

By the time he was 21 years old, playing at youth level with Le Mans, Drogba decided that he needed to take his chances now or else he was going to miss the train of becoming a professional footballer. This is very important to highlight because a lot of people might think that a player is finished at that age if he isn't playing the best football of his life, but there are a lot of variables to take into account.

In fact, this is where things would begin to get interesting for the Ivorian striker.


Guingamp and Marseille
Drogba's years with Le Mans in the French second division were fairly inconsistent: while he would score double digits one season, he would struggle for goals in the next one, which led to their coaches feeling that he wasn't worth all the effort. So he was sold in January of 2002 to, surprisingly enough, to a club in the Ligue 1, Guingamp.

The Ivorian would only score three times that season and while he was contributing to keep them away from relegation, the truth is that the coaching staff wasn't convinced at all by what they were seeing from Drogba. Once again, doubts and hesitation were creeping into his season.

However, things would change forever in the 2002/03 season for Drogba. He scored 21 goals in 39 matches across all competitions, helped by a tremendous season by teammate and friend Florent Malouda, guiding Guingamp to a historic 7th place finish in the league.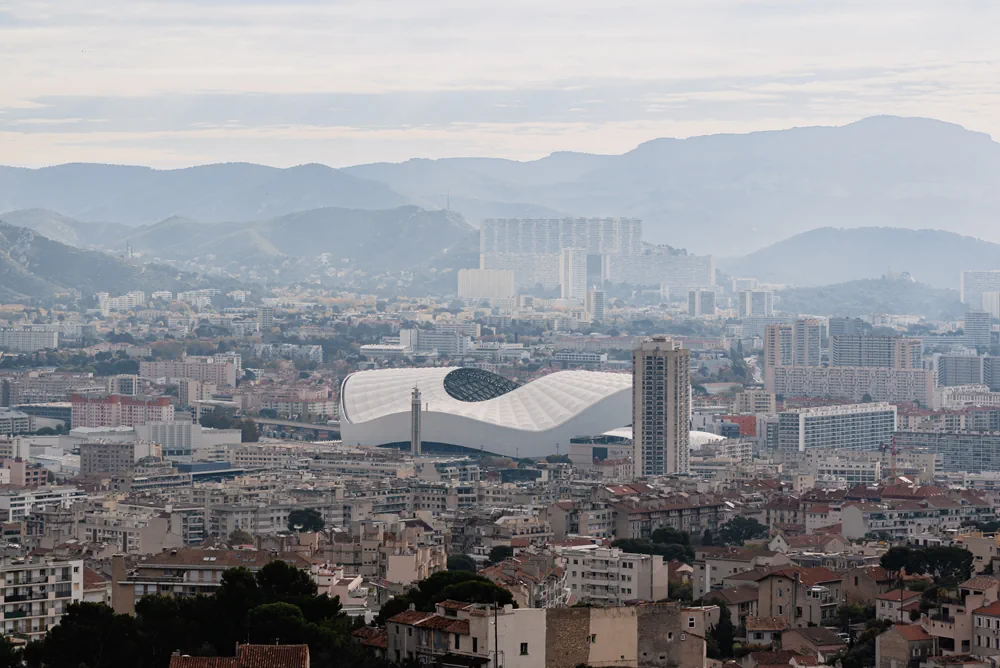 Marseille's stadium Stade Velodrome was Drogba's home for a season

Due to his performances and his goals, Marseille, one of the biggest football clubs in France, decided to bet on him and paid Guingamp a total of 3.3 million euros for his services in the summer of 2003. From struggling to play with a second division team in France at 21 years old, Drogba was now scoring goals in the Champions League and had a goalscoring season of 32 goals in 55 matches across all competitions.

His time in Marseille would prove to be very important on a lot of different levels. It cemented Drogba's place as one of the players to watch in France, proved that he could handle the pressure of playing at a big club, it showed his growth and development over the years, becoming a much better version of himself, and it elevated his profile quite a lot as he was one of the most productive strikers in Europe during the 2003/04 season.

Drogba would end up catching the eye of the now-new Chelsea manager Jose Mourinho in the summer of 2004 and would be signed for a record fee of 24 million pounds. As the saying goes, the rest was history and Didier Drogba would help the Blues to achieve their best ever period of success.


Conclusion
Didier Drogba wasn't a highly regarded talent that came out of a famous football academy. He was struggling to get minutes at the second division of French football when he was 21 years old and there was no certainty that things were going to get better for him later on, but therein lies the message of his career: to constantly work hard and push yourself to be even better.

The Ivorian proved time and time again that you have to push your limits and not give up even if things are getting too complicated. The striker that reached legend status in Chelsea and became one of the best African players of all time was built during those years of struggle in Le Mans, driven by his goal of a professional footballer.