The world's Red Bull clubs in football
Everyone knows the Austrian beverage company Red Bull and most football fans know that Red Bull owns football clubs but do you know which clubs?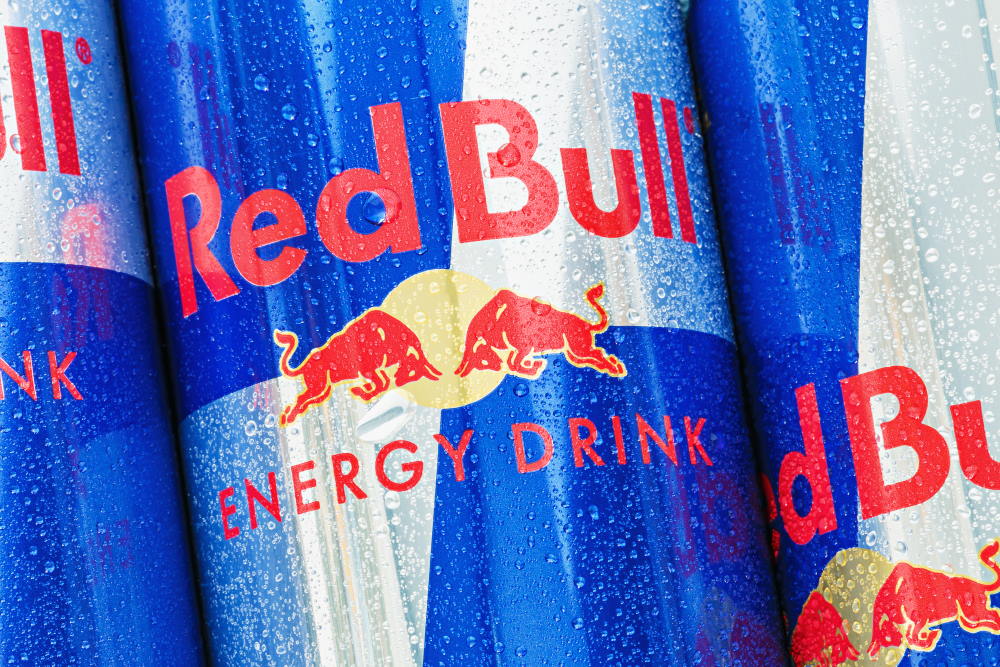 Red Bull started its entry into the football world on April 6, 2005 when they bought the Austrian club SV Austria Salzburg and renamed it to Red Bull Salzburg. The journey from there has been fast and successful and today Red Bull owns four clubs in the highest division worldwide - two in Europe, one in the USA and now also one in Brazil.

FC Red Bull Salzburg, Austria
Red Bull Salzburg is the company Red Bulls first club and the purchase was not welcomed by all. When the purchase was completed and the name change was carried out from SV Austria Salzburg to Red Bull Salzburg, many dissatisfied supporters left and formed a new club with the same name as the old club, SV Austria Salzburg.

Although the purchase was not appreciated by everyone, it has made the club incredibly successful. The first coach for the club was the legendary Italian coach Giovanni Trapattoni who caused the club great media interest immediately and together with the then assistant coach Lothar Matthäus they won the Austrian Bundesliga directly in the 2006/2007 season. The year after they lost the title, which they also did a couple of more seasons after that, but in total they have 11 titles in 14 seasons between the seasons 2006/2007 and 2019/2020, and also seven straight titles.

Famous players who have played for Red Bull Salzburg since the takeover are Jonathan Soriano, Kevin Kampl, Naby Keïta and not least Sadio Mané and the new Norwegian shooting star Erling Braut Haaland.

FC Red Bull Salzburg also has a farm team in Austria owned by Red Bull, FC Liefering.

RB Leipzig
Salzburg is Red Bull's first club but their now biggest club is RB Leipzig. In 2009, the Red Bull club bought SSV Markranstädt in the fifth division and changed its name to RasenBallsport Leipzig with the ambitious ambition to climb up to the Bundesliga in five years. In the end it took them 7 years to reach Bundesliga, nevertheless it should still be considered a fantastic achievement.

Once in the Bundesliga, they got off to a flying start by finishing second in the league already in the first season 2016/2017. After that they have finhished in the positions 6, 3 and 3 and even though the first victory in the Bundesliga awaits, they have managed to establish themselves as one of the really big clubs in Germany, just behind the giants Bayern Munich (Bayern München). In addition to the successes in the Bundesliga, they reached the semi-finals of the Champions League 2019/2020, where they were knocked out by Paris Saint-Germain, a 3-0 loss.

The biggest name among players who played and play for RB Leipzig is Timo Werner, established German national team player and now a reliable goal scorer in Chelsea. Other famous and big names are Willi Orban, Emil Forsberg, Marcel Sabitzer, Christopher Nkunku, Naby Keïta and the German national team defenders Lukas Klostermann and Marcel Halstenberg.

New York Red Bulls
New York Red Bulls is Red Bulls third big club name. The club New Jersey MetroStars was acquired and given its current name in 2006. The club has its arena in New Jersey, although the name suggests that it is a New York club (considered to be belonging to the "New York metropolitan region"). Although the club has been successful they have never managed to win the MLS Cup Playoffs, as the playoffs in MLS are called. However, they were in the final in 2008 where they lost to Columbus Crew 3-1.

The biggest name that played for the club is undoubtedly Thierry Henry who played there between 2011 and 2014 and scored 52 goals for the club. Other famous names who represented the New York Red Bulls are Bradley Wright-Phillips (the club's best goal scorer of all time), Juan Pablo Ángel, Claudio Reyna, Tim Cahill and Rafael Márquez.

Red Bull Bragantino
A for many lesser known Red Bull club is Brazilian Red Bull Bragantino. In 2019, Clube Atlético Bragantino was bought and in 2020 the club changed its name to Red Bull Bragantino. So far, no major signings have been made, but Red Bull will probably invest to at least make the club permanently established in the top league.

Red Bull owns another club in Brazil, Red Bull Brasil. Red Bull Brasil was formed before Red Bull Bragantino (2007) but due to lack of success and failure to reach the highest division, Red Bull got tired and bought Clube Atlético Bragantino instead. Today, Red Bull Brasil acts as a farm club for Bragantino.

Red Bull Ghana
Red Bull also once owned an African club, Red Bull Ghana. However, this club was closed down in 2014 after only a few years of activity (formed in 2008). The club functioned more like an African football academy and a couple of players who were brought up here are Samuel Tetteh (belongs to Red Bull Salzburg, has been loaned to the New York Red Bulls) and Patrick Twumasi who plays in Hannover 96 today.