Premier League's Greatest non-English Goalscorers
Ever since its establishment in 1992, the English Premier League has been graced with some of the greatest players of this generation. As arguably the most competitive football league in the world, it has been represented by 113 countries till date, including goal scorers from 97 different nationalities.

Unsurprisingly, the Premier League top scorers list is adorned largely by Englishmen but there are a handful of overseas aces who have etched themselves into the league's history books. Here we look at five of the greatest foreign goalscorers in Premier League history.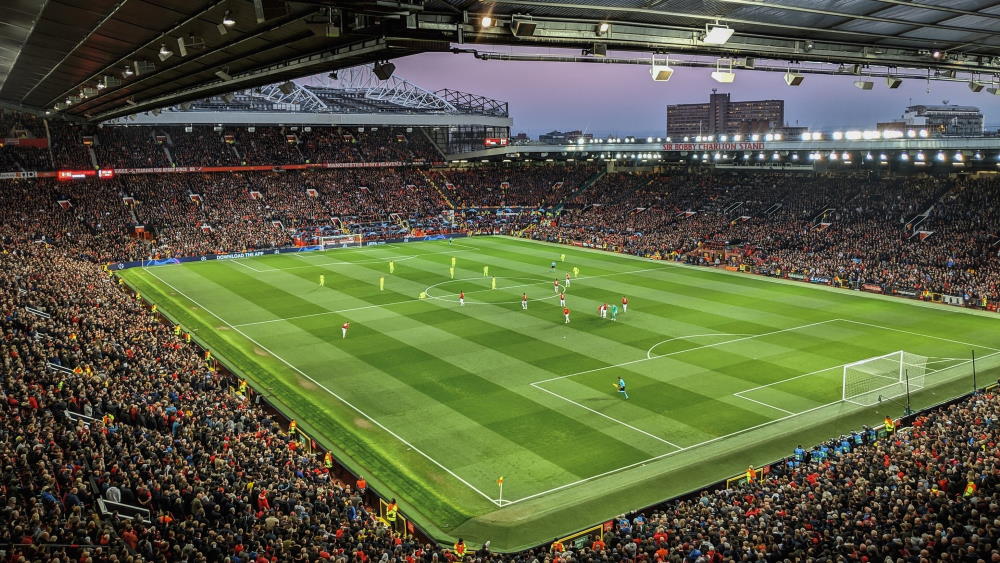 Note: The minutes per goal (ratio) statistic takes precedence, along with the factor of having registered 150 or more Premier League appearances.
5. Robin Van Persie, The Netherlands - Arsenal & Manchester United (144 goals in 280 caps)
Flying Dutchman Van Persie emerged as a world-class sensation during his days at Arsenal and took his form to new heights under Sir Alex Ferguson at Manchester United. His record of one goal every 140 minutes allowed him to excel at both clubs with great accuracy, finally winning the Premier League with the latter in 2012/13. His legacy in the competition will always be remembered for his superior left foot, impressive ball control, deadly finishing and lofty presence.

Goal Ratio - 0.51


4. Mohamed Salah, Egypt - Chelsea & Liverpool (100 goals in 162 caps)
Egyptian pharaoh Mohamed Salah's extreme transformation from Chelsea outcast to Liverpool legend cannot be understated. The right winger has gone on to establish himself as one of Premier League's greatest ever wingers - credit to his versatility, teamplay and tactical intelligence. He has averaged a goal every 130 minutes in the league so far, bettering the likes of greats such as Michael Owen & Alan Shearer - who were out and out centre-forwards.

Goal Ratio - 0.62


3. Ruud Van Nistelrooy, The Netherlands - Manchester United (95 goals in 150 caps)
Dutch marksman Van Nistelrooy recorded a Premier League record of one goal every 128 minutes during his Manchester United stint, which pit him against some of the strongest defences in the world. He fired Sir Alex Ferguson and co. to the 2002/03 Premier League title and ended his five year stint with overall statistics of 150 goals in just 219 appearances for the club, including 95 strikes in the league.

Goal Ratio - 0.63


2. Thierry Henry, France - Arsenal (175 goals in 258 caps)
A forward defenders dreaded to face on matchdays, Thierry Henry is one of the greatest ever players to play in the Premier League. He terrorized opposition with frightening pace, fantastic link-up play and phenomenal finishing. As Arsene Wenger's trump card in the great Gunners side of early 2000s, Henry was an integral part of the Invincibles team that won the golden Premier League trophy. He managed to score a goal every 122 minutes, and ended up with 175 goals in his tally.

Goal Ratio - 0.67


1. Sergio Aguero, Argentina - Manchester City (184 goals in 275 caps)
With a magnificent minutes per goal ratio of a goal every 108 minutes, Sergio 'Kun' Aguero was a force to be reckoned with in his ten seasons at Manchester City. He established himself as a legend in blue, thanks to his stupendous consistency, brilliant eye for goal and ability to squeeze in goals at opportune moments. He will forever be remembered for his title winning goal against Queens Park Rangers in the final minute of the final matchday in the 2011/12 Premier League season.

Goal Ratio - 0.67

Among the aforementioned players, Salah is the only one active in the Premier League and according to statistics, he is the third favourite - behind Cristiano Ronaldo and Romelu Lukaku - to end up winning the Golden Boot. Betting providers have placed Manchester United returnee Ronaldo as the odds-on-favourite to win the revered personal accolade. A wide variety of valuable betting sites, each with their own perks, can be accessed in order to gain an overview of the various betting markets the league caters to. Through the aforementioned link, players can benefit from additional bonuses which include free bets, cashbacks, accumulator insurances and loyalty schemes. One can also make use of the plethora of guides and resources to enhance knowledge regarding the subject of betting, such as where to find the best odds and recommended bookmakers.

The current campaign has Lukaku, Salah, Sadio Mane, Cristiano Ronaldo, Christian Benteke and Heung-min Son all in the top 30 list of Premier League's top foreign goal scorers. It remains to be seen who will come out on top at the end of the 2021/22 season and at the end of their respective careers.