Nigerian-Born Footballers Who Will Represent Other Countries at the 2022 World Cup
The 2022 FIFA Men's World Cup, which has been going on since Sunday, November 20, is taking place in Qatar without the Super Eagles. The nation must swallow a hard pill after its men's national team gave Ghana, a stalwart foe, the competition ticket.

However, a few players of Nigerian origin will be present at the biggest football festival on earth. They are a part of other participating nations' squads. These players can give Nigerian football fans something to cheer about.

Speaking of supporting your favorite teams, check this squad builder by bestbettingsites.com. You can use it to predict the starting eleven of your favorite teams at the tournament.

With that in mind, the top Nigerian-born footballers appearing for other countries in Qatar include: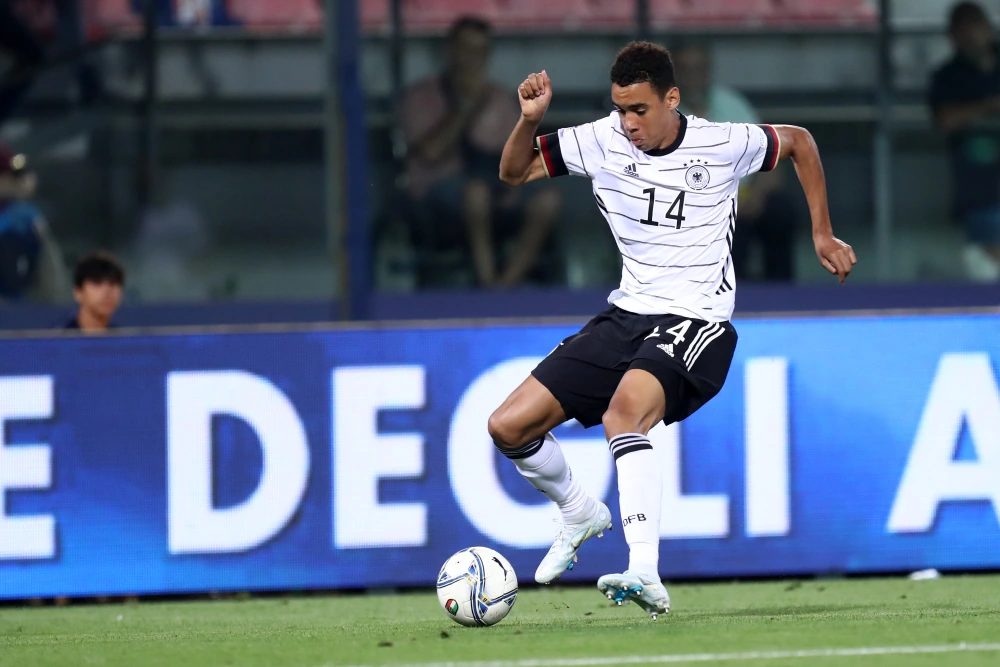 Jamal Musiala, Germany
Jamal Musiala, Germany
Musiala, who is only 19 years old, has already garnered praise as a world-class midfielder. His skill set demonstrates the varied and advanced football schooling he received.

Musiala was born in Stuttgart to a Nigerian father and a Germany mother. After his parents relocated to England in 2011, he was put in a Chelsea Academy. Until Bayern Munich called, the young player played for England's youth teams. He then moved back to Germany.

Musiala chose to represent his mother's nation even though he was qualified to represent all three-Nigeria, England, and Germany. Former Super Eagles coach Gernot Rohr claimed in an interview from earlier this year that he nearly persuaded the Bayern midfielder to switch sides to Nigeria when he was 17 but it didn't work out. In March 2021, Musiala made his first appearance for Die Mannschaft.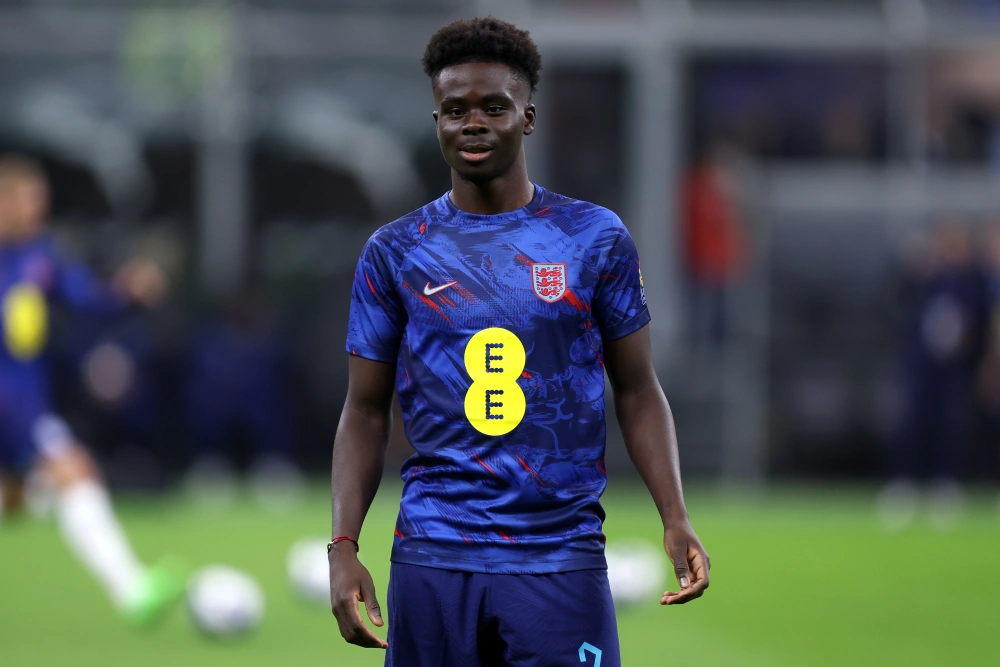 Bukayo Saka, England
Bukayo Saka, England
Before the World Cup, the 21-year-old is without a doubt the most well-known person of Nigerian heritage. Since making his debut for the Arsenal junior team in 2018, the winger has been touted as among the most promising talented youngsters in the world.

The Arsenal youngster made his debut and has since grown into one of the team's most important players. The 21-year-old, whose parents are from Nigeria, was eligible to play for the Super Eagles but opted to join the Three Lions instead.

Saka has made 22 appearances for the 1966 World Cup champions since making his first appearance for Gareth Southgate's team in 2020. As the team qualified for Qatar, the Arsenal foward scored three goals. He is anticipated to carry over his excellent form from Arsenal to the England team, which is hoping to advance over its semi-final finish from four years ago.


Noah Okafor, Switzerland
Swiss-born Nigerian Noah Arinzechukwu Okafor was born on May 24, 2000. He plays for the Swiss national team and Austrian League club Red Bull Salzburg. The footballer was born in Binningen, Switzerland. His mother is Swiss, while his father is Nigerian.

Okafor took part in several international contests for the Swiss youth teams. In a 1-1 tie with the Italian U-18 squad in 2018, he made his U-18 team debut. In the UEFA Nations League match against England in 2019, he made his senior national team debut. In place of Haris Seferovic, he entered the game in the 113th minute.

In 2021, Okafor scored his first goal for Switzerland against Bulgaria during a qualification match for Qatar. With the victory, Switzerland qualified automatically for the 2022 FIFA World Cup.


Manuel Akanji, Switzerland
The defender for Manchester City was born in Neftenbach, Switzerland, to a Swiss mother and a Nigerian father. He hails from a family of athletes. Both of his siblings, Sarah and Michelle, are active in professional sports.

Akanji opted to represent Switzerland despite having close ties to his Nigerian heritage. His previous world cup appearance was four years ago when he played for the Europeans. This will be his second appearance.

Having just relocated to England, Akanji has 42 caps and made his Red Crosses debut in 2017. Before settling in his home country, he played for them in the youth teams and was expected to represent Nigeria.


Ike Ugbo, Canada
Iké Dominique Ugbo, a forward for Troyes of Ligue 1, was born on September 21, 1998. He is a Canadian national team player who was born in England.

Before moving back to England, Ugbo spent his formative years playing soccer with the Chelsea minor team in Canada. Before joining Genk in 2021, he spent time on loan at Milton Keynes Dons, Cercle Brugge and Barnsley.

Prior to earning his full international debut for Canada in 2021, he represented England in the under-17 and under-20 junior levels. Ugbo was born to Nigerian parents in Lewisham, Greater London. Around the age of five, he and his family made the move to Canada.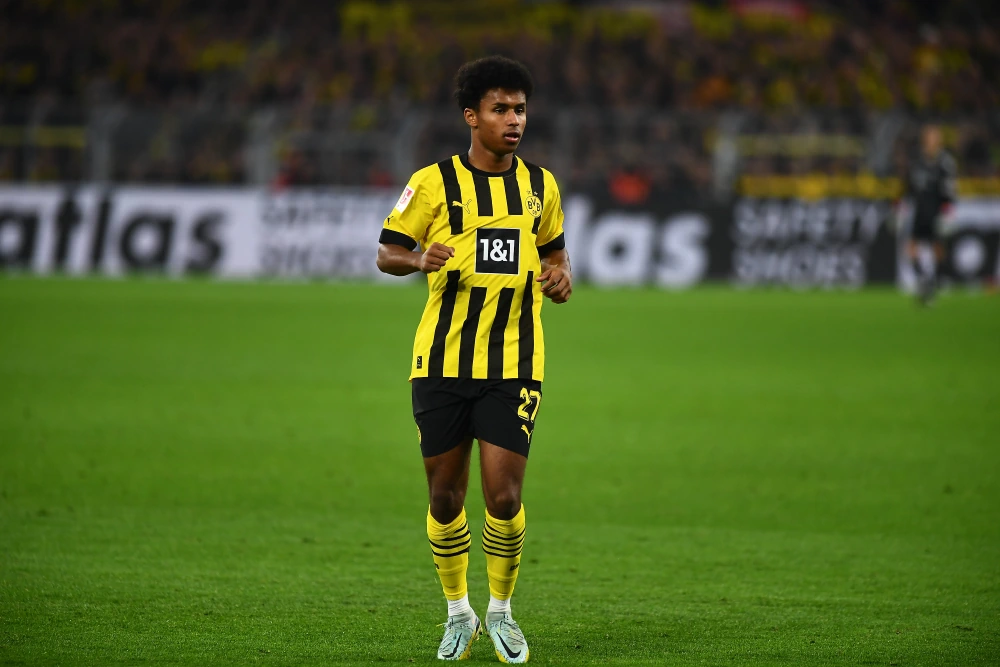 Karim Adeyemi
Karim Adeyemi, Germany
Similar to Musiala, the German team will parade Karim Adeyemi, a 20-year-old in the Qatar world cup. This is after Hansi Flick included him in recent competitions. Musiala was born in Germany to a Nigerian father and a Romanian mother. His father moved to Germany in the 90s.

He has represented Germany at every age-grade level. On September 5, 2021, Adeyemi played against Armenia in his first game for the senior team.

The attacker joined the German team in May 2022 and currently plays for Borussia Dortmund in the Bundesliga. Before then, the attacker scored 19 goals for his club. He played in four games for the team after transferring to Germany.


Samuel Adekugbe, Canada
Adekugbe was born to Nigerian parents in England. Before his family relocated to Canada when he was 10 years old, he spent time with the Manchester United Grassroots Program.

On August 23, 2013, Adekugbe was granted permanent residency in Canada. For the purposes of the MLS roster, this certifies him as a local player on Canadian clubs. In 2016, he attained Canadian citizenship.

He progressed through Vancouver Whitecaps FC's divisions before making his debut for Team Canada in 2015. He spent time in Sweden and Norway before returning to England to continue his sporting career. The 27-year-old presently participates in Turkey Lig 1 for Hatayspor.