Jay Jay Okocha, the Nigerian trickster
We cannot deny that the game of football has changed over the years. It has become a lot more technical, it has a lot more tactics, and it has pushed the physical boundaries of the players to their absolute limits, making the sport a bit different to what it was twenty or thirty years ago. And that is shown through the lenses of the flashy, entertaining players.

The entertainer is a player that has, or had, a big role in football. They are the ones that bring joy to the match with their tricks, their skills, their dribbling, and the confidence they exude as they are performing that way. It is an art form, in a way, and one that seems to be losing its path over the years.

If there was a player in the 90s, and throughout the larger part of the early and mid-2000s that represented the role of the entertainer was the Nigerian trickster, Jay Jay Okocha. To people from a certain generation, he is widely regarded as one of the most entertaining and charismatic players of his time, and today we are going to talk about him in great detail.


His early years
Born Augustine Azuka Okocha, but fondly called Jay Jay by most football fans, in the Enugu State, Nigeria, in August 14th of 1973, he would begin to play in his hometown as most kids would do, and eventually got a chance to enroll in the youth system of the biggest club in the city, Enugu Rangers. He made enough waves to make a move abroad, specifically to a German club in the third division, Borussia Neunkirchen.

Nigeria is now known as one of the biggest countries in Africa when it comes to producing players, but it wasn't so common back in the day, so Okocha moving to Germany to move his career forward was definitely an important step for his country in that regard. And at 19 years old, after a couple of seasons showing his skills and raw talent, he made the leap to the Bundesliga by signing for Eintracht Frankfurt in 1992.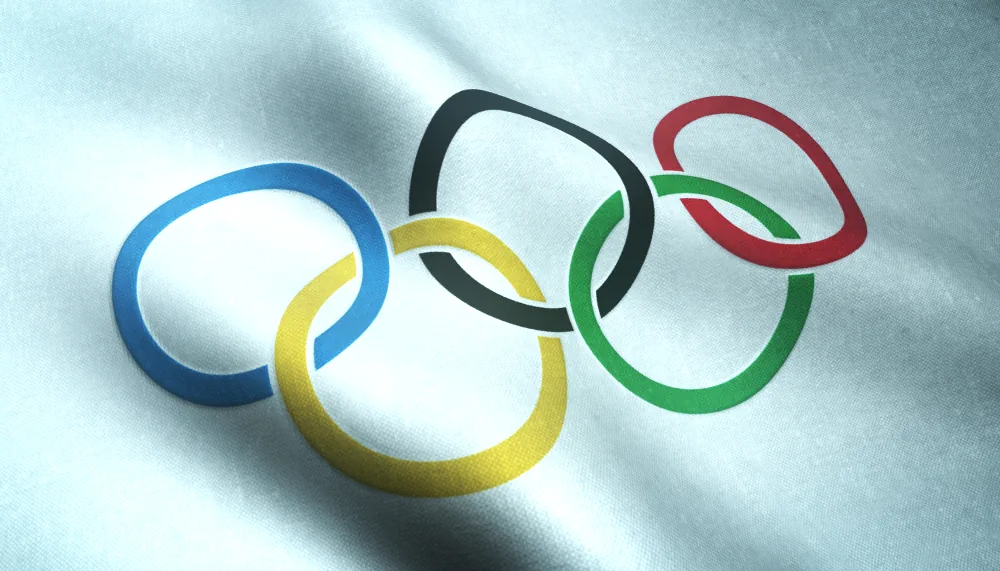 Jay Jay Okocha won the Olympics with Nigeria in 1996
The career is picking up
t was in during his years at Frankfurt where Okocha really made a name for himself as a very interesting talent, and his stint here is mostly remembered for that now-legendary goal against Oliver Kahn where the Nigerian dribbled past several players. It was during his time in the Bundesliga where he reached the round of 16 with Nigeria in the World Cup1994 World Cup, won the 1994 African Cup of Nations and won the 1996 Summer Olympics, thus building up his reputation across the globe.

After what can be considered a very fruitful time for his career, Okocha decided to switch teams and joined Turkish giants Fenerbahçe in the summer of 1996 after a feud with manager Jupp Heynckes at Frankfurt. And even though he spent only two seasons in Turkey, he became a fan favorite, had his best goalscoring record (32 goals in 76 games) and his playing style was reaching a level of maturity that wasn't seen until that point.


Becoming the most expensive African player
In that regard, and looking back now, it can be argued that Okocha during the 90s was going on an upward trajectory as he made a £14 million move in 1998, the most expensive for an African player at the time, to sign for French side Paris Saint Germain. This was long before the Qatari got their hands on PSG, and the Nigerian became a fan favorite there as well, enjoying a lot of individual success in his four years in the French capital and even becoming a mentor of sorts for a young Brazilian talent called Ronaldinho.

However, Okocha is mostly known across the world for the four years he spent in the Premier League with Bolton Wanderers. Manager Sam Allardyce, now a legend of the league, signed Jay Jay in the summer of 2002, and gave him a bit of a free role in what was an otherwise rigid system, which goes to show how much his coach rated and understood his abilities.

Due to the Premier League being the most popular league he played for, this is where Okocha became more known to a lot of people. His combination of tricks, charisma and technical ability made him stand out when compared to the vast majority of footballers he was playing with at Bolton, giving Allardyce a lot of valid reasons to give him freedom.

After all, this was at a time where players of Okocha's ilk were a lot more common, and they were giving the reins to do as they see fit. And Bolton definitely enjoyed what he brought to the table as they even fought for European qualifications during different periods of his tenure there. Probably the only issue was that Bolton got him a bit too late in his career as his prime was arguably during his PSG years.

Regardless, and after a couple of years with Hull City and in Qatari football, Jay Jay Okocha is fondly remembered for being one of the most gifted and talented players of his generation as he was also extremely charismatic in the sense that he did as he see fit. He wasn't changing his playing style for anybody, and that made him extremely likeable to a wide variety of people in the football community.


An influencer for African football
Of course, you cannot deny his contributions and influence in the world of African football. He was one of the most important African players of all time, and his success across several leagues helped to put Nigerian football on the map. This was part of his career, and is something that needs to be understood when analyzing his career.

It doesn't matter how much football changes: we are always going to be interested in those big talents that can entertain us with their skills, and their technique. Jay Jay Okocha was definitely that kind of player.