Italy's greatest capocannonieres
The term Capocannoniere literally translates to 'head gunner' in English. It is one of football's most prestigious goal scoring awards that is bestowed upon the highest season goal scorer in one of, or arguably, the toughest football league in the world. Italy's domestic league has long been regarded as football's most tactical and defensive-minded tournaments in the world and this only adds to its reputation as being a striker's nightmare.

It is only one of the two top European leagues to average for the least number of goals scored by forwards season upon season, alongside the Premier League. Owing to its technical prowess, tactical abilities, astute defensive style and a keen compact sense of play, becoming the Capocannoniere is highly regarded by a striker - an achievement for life, so to speak.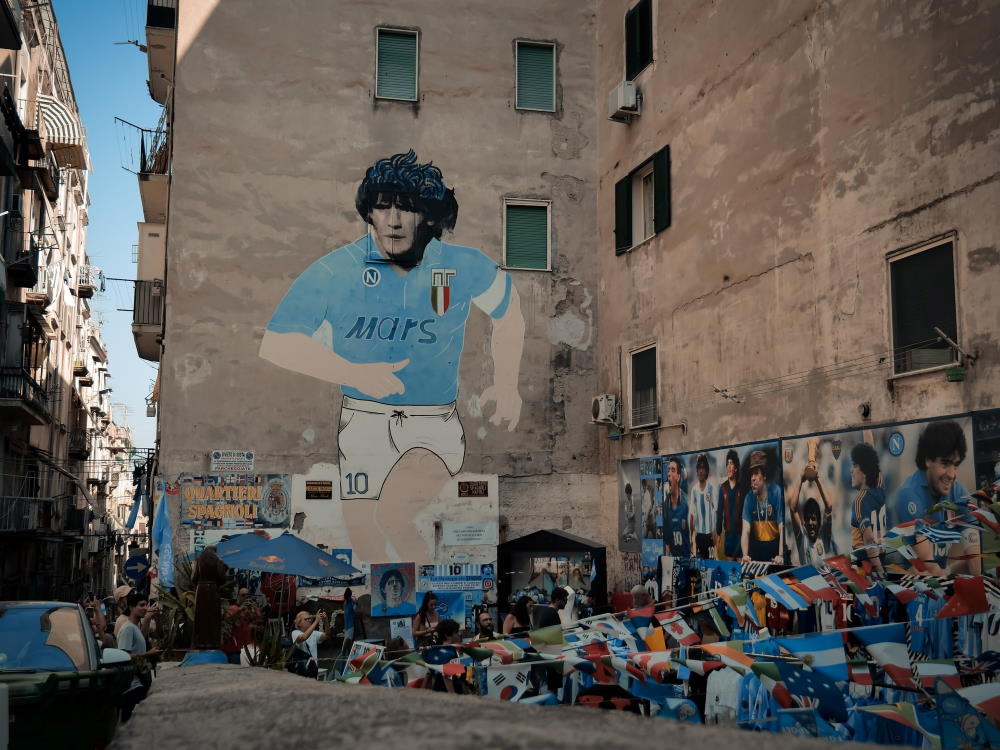 Here we look at the phenomenal feats of six of Italy's greatest ever Capocannonieres:


1. Gino Rossetti - 36 goals for Torino (1928/29)
Italian forward Gino Rosetti claimed the title of the greatest one-season goal scorer in the 1928/29 Divisione Nazionale, when he led Torino to a close finish behind Bologna, just before the Serie A was established as the leading competition in the country. He scored 36 goals, a joint record that he still holds in a single Italian league season. Along with Torino legends Adolfo Balconcieri and Julio Libonatti, Rosetti was part of the trio delle meraviglie (trio of wonders) who led the club to their first ever domestic successes before the Grande Torino team of the 1940's.


2. Gonzalo Higuain - 36 goals for Napoli (2015/16)
El Pipita is a modern goal scoring great, who established himself as one of Europe's most feared strikers at Real Madrid after moving from River Plate. If his 121 goals for Real Madrid across seven season in 264 appearances didn't do justice, what came after certainly did. He scored 36 goals in his third season in Naples - one more than his combined total of 35 goals in the previous two seasons for the club - going on to match Rosetti's famed Capocannoniere feat set 87 years ago. Unfortunately, Napoli finished nine points behind Juventus as the season came to a close.


3. Ciro Immobile - 36 goals for Lazio (2019/20)
Former Dortmund and Torino forward Immobile was already an established striker by the time he notched in 36 goals amid a pandemic-hit football season in Europe. The Italian poacher, who most recently won the EURO 2020 with his country, finished the 2019/20 season with 36 goals to his name - becoming the third joint record holder for the most number of goals in a single Serie A season. The same season he won the European Golden Shoe, beating the likes of Lionel Messi, Cristiano Ronaldo and Robert Lewandowski to the personal honour.


4. Ferenc Hirzer - 35 goals for Juventus (1925/26)
Hungary's Ferenc Hirzer was the first international striker to make a huge impact for Juventus on the domestic stage, thanks to his exploits in the 1925/26 Divisione Nazionale, when he scored 35 goals in 26 games - leading Juventus to the championship title. He was the first player ever to reach the 30 and subsequently the 35 goal mark in Italy. The record for the most goals scored by a Juventus player in a single season stood until last season in 2020/21, when Cristiano Ronaldo bagged in 29 goals in 33 appearances.


5. Julio Libonatti - 35 goals for Torino (1927/28)
One season before Gino Rosetti set the record for the most goals scored in a single season, his strike partner Julio Libonatti set the bar very high in 1927/28 in Torino's championship winning season - equalling Ferenc Hirzer's 35 goal record. The Argentine-Italian became a fan favourite in Italy due to his South American style of play, going on to etch himself as one of the club's greatest ever goal scorers - the second highest in fact - in Torino's history with 157 goals. His goals per match ratio of 0.65 is only matched closely by Rosetti who stands at 0.62.


6. Gunnar Nordahl - 35 goal for AC Milan (1949/50)
The king of Cappocannoniere titles - pluricappocannoniere - Gunnar Nordahl, is the only player to have won it five times. Milan's all-time leading goal scorer, Nordahl is reputed to be one of football's most prolific strikers, thanks to his unprecedented spell with the Rossoneri from 1948 to 1956, when he scored 210 goals in 257 caps. However, his greatest goal scoring season arrived in 1950/51 when he knocked in 35 goals in 37 Serie A appearances and led the Diavolo to their 4th title in history - beating Inter by one point.

Italy's status as powerhouse was etched quite early in football's development stages, credit to the competitiveness and high-octane style of play. Since the establishment of Serie A in the 1930's, Italy has gone from strength to strength in its football potential, having won the European Championship title most recently.

According to statistics provided by betting sites, Juventus are outright odds-on favourites to beat Inter to the Scudetto title and clinch the revered championship back to Turin. A wide variety of football betting tips that serve different geographical regions can be accessed, in order to gain an overview of the various betting markets that the league caters to. Through the aforementioned link, players - regardless of newcomers or regular users - can benefit from additional bonuses and rewards, which may vary from free bets and cashbacks to accumulator insurances and loyalty schemes. One can also make use of the plethora of guides and resources to enhance knowledge regarding the subject of betting, such as where to find the best odds, recommended sites and an overview of markets.

Only time will tell who will emerge as the 2021/22 Serie A Capocannoniere - will it be Cristiano Ronaldo for the second consecutive season, will Edin Dzeko find his true goal scoring form or will Tammy Abraham pop up a surprise for Roma? One thing is for sure, we're in for an exciting season ahead.