Is Erling Haaland The Next Crossover Star In World Football?
Throughout football history, some of the most iconic players have been in the mold of classic number nines. Whether it's the legendary Brazilian Ronaldo Luis, Cristiano Ronaldo, Marco Van Basten, or Diego Maradona. The reasons that they crossed over were a mixture of their personality and their generational talent.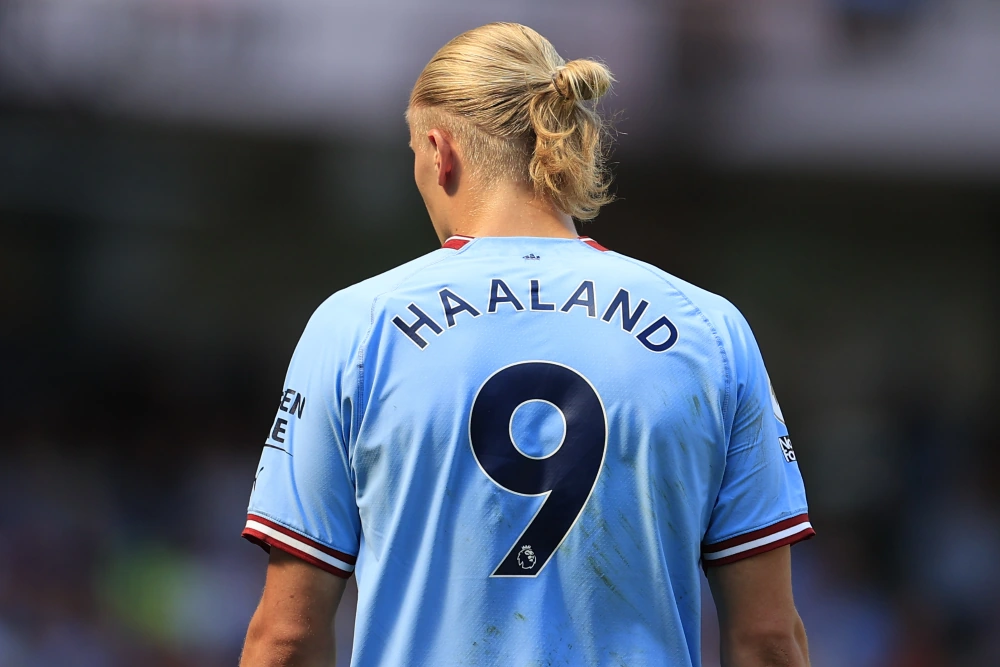 Despite being only 22 years of age, Erling Haaland looks like he could be the next big thing in world football. After already showing a frightening strike rate as a young striker at Borussia Dortmund, some questioned whether he would be able to do it in the English Premier League, as it is considered a faster league with higher quality players.

If you placed a bet on Erling Haaland as the top scorer in the league, your bet will look promising right now. He has already bagged 14 goals in 8 games, and he looks like he is on course for the golden boot in his debut season at Manchester City. Sportsbooks promotions include a number of different wagers that you can place on English Premier League games and other European leagues.

From a young age, it was clear that Haaland had the ability to go to the very top of the game. After scoring 62 goals in 67 games at Borussia Dortmund, he showed that he has the mentality and skill to operate at the very pinnacle of European football. His big money move to Manchester City in the summer could be the missing piece for Pep Guardiola's men, who haven't yet managed to get their hands on the UEFA Champions League. Most people in football believe he isn't too far off it, and the purchase of Haaland could be the final piece of the jigsaw.

However, despite having a star-studded team, City has achieved domestic dominance but fell short on the European stage. The main reason for this was the lack of an out-and-out goalscorer. Gabriel Jesus is an incredibly gifted player, but he plays in more of a supporting striker role, and his strike rate isn't of the likes of Harry Kane or Robert Lewandowski's.

Manchester City has stated their intent by selling Jesus to Arsenal and bringing in Erling Haaland. His already blistering start to the season shows exactly why they paid big money for the precocious Norwegian. Only time will tell whether this will be the final piece of the puzzle that leads City to Champions League glory. If they keep Haaland injury free and firing on all cylinders, he could be the player that spearheads them to multiple titles.

If he can do this and push City to their first European Cup, he will go a long way to becoming the face of world football. Having already scored 100 career goals by the age of 22, his stats are already starting to resemble that of some of the greatest strikers ever.

He reached this milestone quicker than two of the greatest players of this generationCristiano Ronaldo and Lionel Messi.

Kylian Mbappe is considered by many to become the new face of football once Cristiano Ronaldo and Lionel Messi retire. However, he could have some serious competition on his hands with the rise of Erling Haalandespecially if Haaland can win a Champions League before Mbappe does, Mbappe has come close with PSG but missed out at the final hurdle.

The scary thing about the young Norwegian is that he still looks as though he has his best years ahead of him, despite arguably being the best striker on the planet currently. If he can maintain this form over the course of the next decade, he will likely scoop up a few Ballon D'or awards. He may even propel Manchester City to a UEFA Champions League if he stays there long enough.

Questioning whether or not a young player will become the next big crossover star in world football is a big ask. The likes of Ronaldo and Messi were showing exceptional form when they were Haaland's age and went on to become huge crossover stars. Cristiano Ronaldo, for example, is the most followed person on Instagram.

Haaland seems to have freakish strength, regularly bouncing extremely competent and robust Premier League center-halves onto the floor as if they aren't even there. When you combine this with his incredible natural instinct to find space in the box, his incredible one-touch finishing, and his winner's mentality, you're looking at someone who could easily become the face of world football within the next three to five years.