Hidetoshi Nakata and Japanese pressure
Japanese football is a very interesting situation when contrasted and compared to the rest of the other cultures in the sport. There are a lot of countries in Asia that perhaps don't have the resources and infrastructure to take their football to the next level, but Japan does and there have been attempts over the years to push the sport forward and get better results with the national.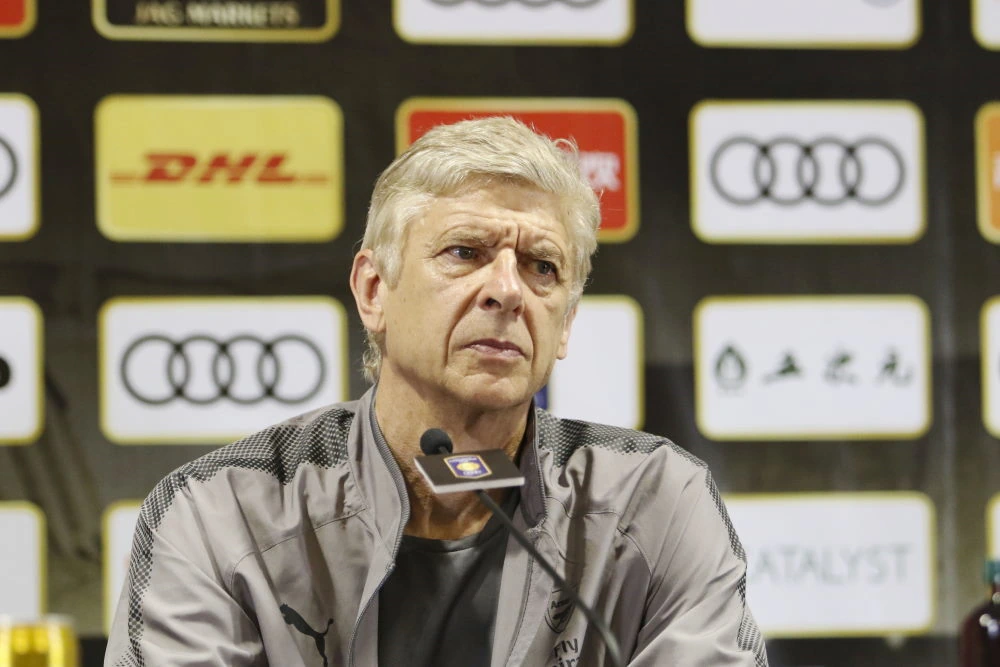 Arsene Wenger was the manager for Nagoya Grampus

In fact, top class players and managers have had stints in the league over the years. Arsene Wenger's time in Nagoya Grampus during the 1995/96 season is often brought up in these discussions-a team that also featured legendary English striker and former Barcelona man Gary Lineker at the time. The likes of Andres Iniesta, Diego Forlan, Michael Laudrup, Hulk, Dragan Stojkovic, Zico and many more had played in the J-League over the years as well.

Despite the influence of foreigners that have helped to improve the league's media attention somewhat and the country's effort to boost the sport, the reality is that Japan's national team have often felt quite underwhelming when it comes to their performances in competitions such as the World Cup. There is even a manga/anime series centered around football, named Blue Lock, that deals with this topic and works as a critique of how Japanese people view football.

What does this have to do with today's protagonist? Well, that Hidetoshi Nakata is a very good example of what happens when Japan produces an interesting player and things start to go awry. There is an argument to be made that Nakata, who started out as a professional player in the 90s, was their first prospect that could crack the European scene and he did, playing for almost a decade at Serie A and winning the league with AS Roma.

However, he decided to retire at age 30 in 2006 and today we are going to dwell a bit into that.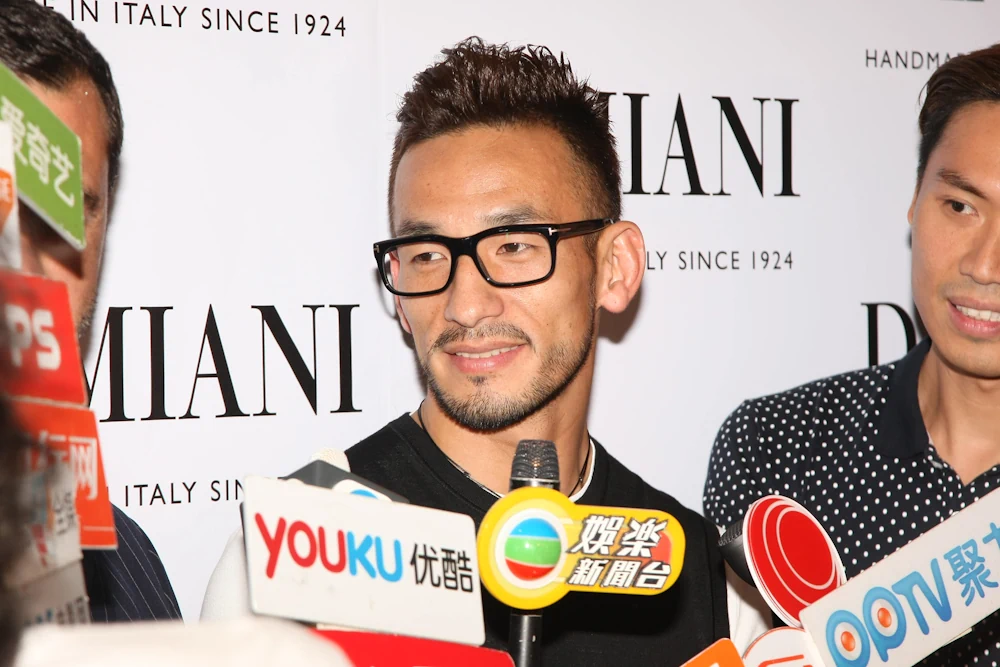 Hidetoshi Nakata
Career
Nakata was born in Kofu, Yamanashi, Japan, in January of 1977 and made his professional debut in 1995 at age 18 with Bellmare Hiratsuka from the J-League, now known as Shonan Bellmare. He helped them win the 1995 Asian Cup Winners' Cup, scoring the winning goal against Al-Talaba.

Even though he didn't win more trophies in Japan, his profile only grew and after decent performances in the 1998 World Cup held in France, he was signed by Serie A club Perugia. This meant that Nakata was taking his talents to arguably the best league in the world at the time.

By the time that the new millennium rolled around, Nakata was a superstar of the sport, believe it or not. He had played a massive role to qualify Japan to their first ever World Cup in 1998, cementing his place as the country's top player, and his skills and technique as a midfielder fit well with the ethos of Serie A at the time.

If you are a football fan from the early 2000s, you will remember all the different ads, videos and whatnot that Nakata became a part of, elevating his status in the game. Over 5000 Japanese fans flew to see his debut with Perugia and he had a great first season, scoring 10 goals as a midfielder with a team that was fighting relegation.

He would become a part of the AS Roma team that, coached by Fabio Capello and led by Gabriel Batistuta and Francesco Totti, would win their third Serie A title in their entire history back in 2001. While it is true that Nakata didn't have the greatest of seasons, he scored and assisted to make a very crucial comeback against Juventus in a 2-2 draw that allow them to maintain a 6-point lead over them.

It was a massive achievement for him, and while he only stayed there, he was arguably the first Japanese player with such a major accolade. He would later spent three seasons at Parma, winning a Coppa Italia in 2002, and playing quite well, finally retiring in 2006 after spells with Bologna, Fiorentina and Bolton Wanderes, the latter being his final team and his only season in the Premier League.


Pressure
Nakata, many years later, admitted that he felt a decrease in interest for football due to how the business side of things took more and more out of the joy of the game. He felt that there was way too much emphasis in business and marketing, which was something that he felt disconnected with.

In fact, he went on record saying that a lot of players were focusing too much in making money and that made him lose passion for the sport, which is something that he experienced firsthand due to how much he was marketed from an early age. Therefore, this was something that started from the very beginning of his career.

Japanese football has grown and evolved, with a lot more players in Europe and even in some of the best teams in the world, but there is no denying that Nakata was someone that kick started all of this and was someone that pushed the sport to a higher level in Japan, even if it wasn't enough until a certain point. His influence might have lost impact over the years, but there is no denying that he was there from the get-go and played a huge role in the development of football.

After his retirement, he decided to travel through the entire country of Japan to know their culture a lot more and become a very efficient cultural ambassador while also learning a lot about craftsmanship, which was something he became very passionate about. And as you can see, Nakata was all about passion, all about the game.