Harry Kane's career highlights in numbers
Out of all the top forward players still active in world soccer, Tottenham and England's Harry Kane is arguably the best. A truly world-class talent, he combines lethal finishing with power, physicality and clever link-up play to superb effect.

Of course, Kane is no longer the new kid on the block and has spent a few seasons wowing fans all over the globe. Although he is not ready to quit soccer yet, it is interesting to see that he already has a plan in place for what to do after leaving the sport.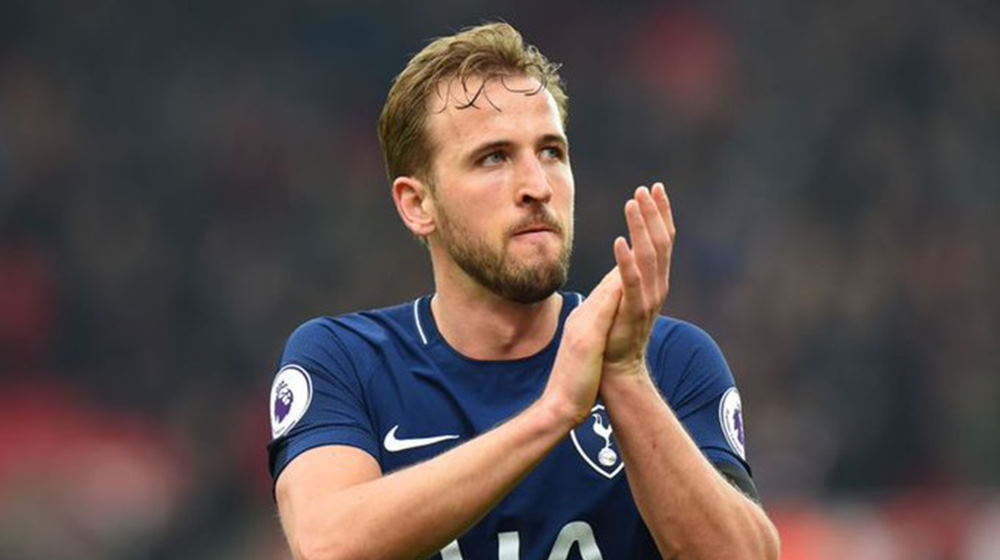 The player has been on record with his love for the NFL and his desire to play in this league, once his soccer days are done. It seems a love for football and a friendship with Tom Brady are behind this. It may well be worth keeping an eye on US sportsbooks and sites that offer online sports betting in Arizona for odds you can take on this happening! With the player himself stating that he fancies giving it a go, it could be a tempting future wager to make when possible.

Before this happens, though, he has the rest of his soccer career to enjoy. While we do not know what this will entail as yet, we do know where his talent has taken him so far. But what have been his career highlights in numbers?


31 goals in all competitions for 2014/15
After enjoying numerous loan spells across English soccer, Kane came into the 2014/15 season determined to make his mark. He certainly did this and made his breakthrough when playing for Tottenham that year. In the end, he netted a huge 31 times across all competitions and scored twice in the North London derby in February 2015 to hand rivals Arsenal a taste of defeat.


25 goals in 2015/16 season
The 2015/16 season was the one where Harry Kane confirmed his prowess to the soccer-loving world. His 25 league goals in this campaign saw him take home the Golden Boot award as top scorer in the EPL that year. Interestingly, the season started with a 748-minute goal drought before he scored his first of the campaign, after which he never looked back.


Second in Premier League and second Golden Boot
2016/17 was another great year for Kane and delivered a few career highlights which can be summed up in numbers. Firstly, he had the honor of winning his second EPL Golden Boot award that year. This was down to him scoring 29 league goals in all. To top this off, he was only the fifth player to ever win back-to-back Golden Boot trophies. In this campaign, his side Tottenham also had a great year and almost won the league - just falling short, finishing in second place.


56 EPL goals in a calendar year
The 2017/18 season was a record-breaking one for Kane and arguably his highest point to date. This saw him equal Alan Shearer's record of 36 EPL goals scored in a calendar year by December 2017. Three goals in the next game saw him pass this record and also contributed to the six hat tricks he scored that season.

Kane scored a massive 56 times in that period eventually and became Europe's top scorer in that calendar year. The player ended the 17/18 season with 30 league goals in 37 games - his best return to date. While he might not be up there with the Premier League top scorers in 2021/22 yet, this shows what a quality player he is.


Six goals in World Cup 2018
It is not just on the domestic scene where Kane has shone. He has become a key player for England over time and this leads us to another career highlight in numbers - namely, the six goals he netted in World Cup 2018. This is a real high point for any striker and showing you are the best forward at such a top competition is priceless.
Kane's six goals included a hat-trick in a 6-1 win over Panama. It also showcased his predatory finishing, clever positional play, powerful heading and intelligent footballing brain. Although he couldn't fire his country to World Cup glory, these six goals were a personal achievement and Harry Kane's 2018 Golden Boot win made global headlines.


Kane continues to impress for Spurs
Although the last few years have been turbulent for Harry Kane (due to form, fitness and transfer issues), he has still managed to be a regular for Spurs and knock in the goals. There is no doubt, though, that the numbers above are some of his top career highlights. It's also pretty certain that he will add more in the remaining years of his soccer adventure.