Five underrated Arsenal signings made by Wenger
Arsène Wenger's time at Arsenal is the stuff of legends. While the Gunners already had periods of success before he arrived in the mid-90s, Wenger took the club to greater heights and managed to keep it somewhat stable during the early years of the Emirates Stadium when they had no money. His personality, his knack for developing young talent, and his tactical knowledge made him one of the best coaches in English football.

While is true that signings such as Thierry Henry, Patrick Vieira, Cesc Fabregas, and many more have received a lot of plaudits, there are some players brought to Arsenal by Wenger that deserve more credit. So, here are, the five most underrated Arsenal signings made by Arsène Wenger.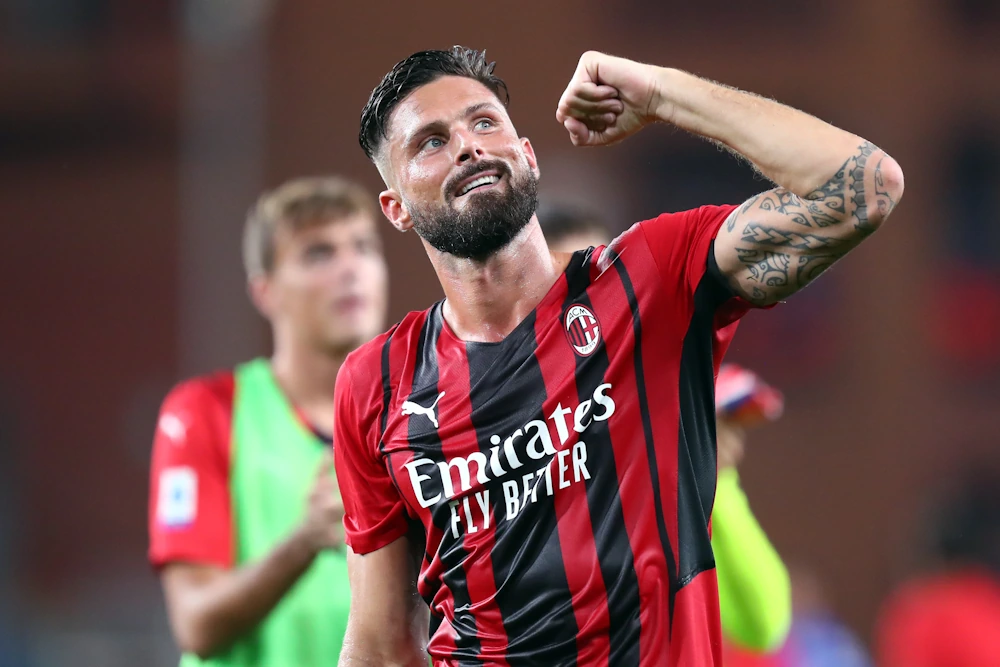 Olivier Giroud - here in his current club AC Milan
5. Olivier Giroud (2012-2018)
The early 2010s were a time of upheaval for Arsenal. The club was struggling to keep up in the Premier League to the Manchester clubs and Chelsea and the construction of their new stadium was still taking a toll on them financially, which is why Wenger decided to go for smarter signings in the transfer window and signing Olivier Giroud for about ten million pounds was exactly that.

The French striker had helped Montpellier win the Ligue 1 the season before that summer and his signing was met with ambivalence by the Arsenal faithful. And over the years he struggled to fully be the striker they wanted to compete for the highest honors, which is a shame because Giroud's time at the Emirates aged beautifully.

While his last season, when he joined Chelsea in January of 2018, was his worst for the club, it was also the only one where the Frenchman didn't score at least ten goals for the club. Considering the ups and downs Arsenal had during the whole decade, Giroud proved to be a consistent goalscorer, and his output with Chelsea, AC Milan, and the France national team has made him a much more appreciated player but all of that started thanks to Wenger betting on him.


4. Nwankwo Kanu (1999-2004)
Arsène Wenger is often regarded for signing and developing young talent and rightfully so, but he also had a knack for signing more experienced players when they were struggling. And a very good example of this approach is the Nigerian striker Nwankwo Kanu, whom he signed for about 4.15 million pounds from Inter Milan in January of 1999.

The Nigerian had become notorious with his success at Ajax in the mid-90s but he had failed to establish himself with Inter in Italy, which is why Wenger decided to bet on him and add a bit more experience to the squad. After all, this was a team that was in the middle of a rebuild, and Ian Wright, their most prolific striker in the past decade, had left the summer prior.

While Kanu's influence in the team declined over the years, he was very important for the team while Thierry Henry was still adapting to the side and added know-how and leadership for the club, which was rewarded with several trophies.


3. Gaël Clichy (2003-2011)
There are two things that defined Arsène Wenger's activities in the transfer window as the Arsenal manager: signing French players and signing youngsters. Left-back Gael Clichy was both.

The Frenchman was signed at age 18 from Cannes as Wenger offered him a professional contract in the summer of 2003, giving him assurances that he was going to play. And that he did, playing a small amount of games in the legendary 2003/04 where Arsenal won the Premier League without losing a match. However, he would slowly become more prominent in the squad over the years, particularly after Ashley Cole left for Chelsea in the summer of 2006.

Clichy was a technical player that was also very good in the attacking side of things, who replaced Cole quite well after his departure, and was a loyal stalwart for the club until he left for Manchester City in the summer of 2011.


2. Santi Cazorla (2012-2018)
This might have been a signing that got a bit more notoriety but is one that doesn't get a lot of credit. Wenger signed Spanish midfielder Santi Cazorla in the summer of 2012 from Malaga for 10 million pounds and added the midfield maestro that he needed for his squad.

Cazorla was a breath of fresh air for the Arsenal faithful, adding creativity, technicality, and elegance to their midfield, which was sorely missed after Cesc Fabregas' departure to Barcelona the year prior. The former Villarreal man adapted quite well to the Premier League from the get-go and he has become a bit of a cult hero in the Emirates.

Sadly, Cazorla's worst problem at Arsenal was the injuries, which often had him sidelined, particularly in his final three seasons at the club. However, when he was available, he was often one of their best players.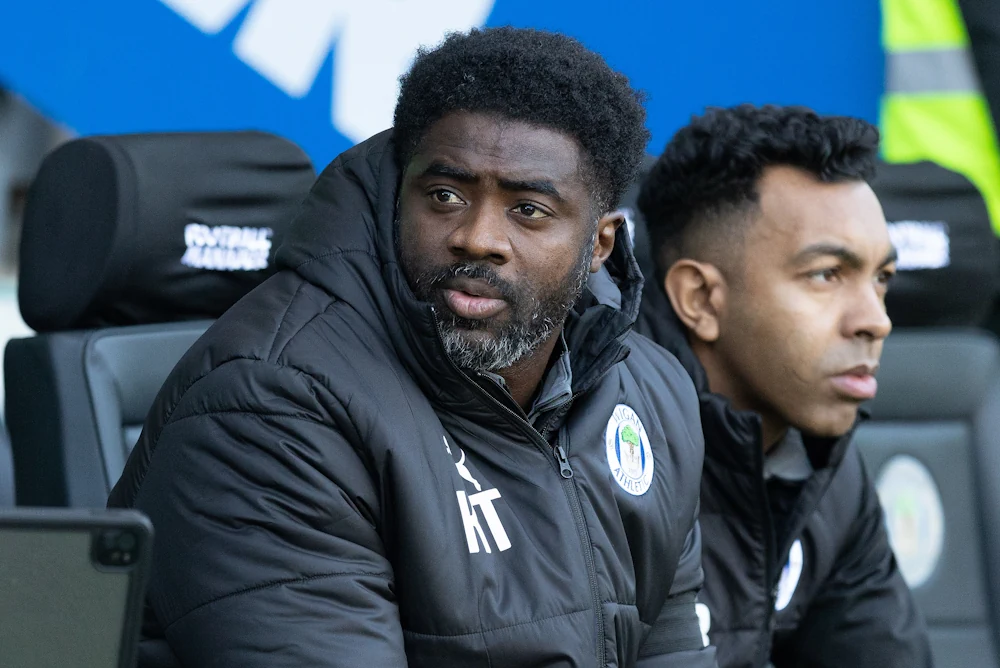 Kolo Touré - manager style
1. Kolo Touré (2002-2009)
A lot of managers over the years have signed African players from other European teams and given them their big chance, but very few have signed them directly from Africa and given them their first big opportunity in European football. Arsène Wenger did this twice: with George Weah in the late 80s and with today's protagonist, Kolo Touré.

The Ivorian center-back was signed for just 150,000 pounds from ASEC Mimosas, a club from his home country, in January of 2002 when he was just twenty years old. He spent the first six months without playing official games in the first team and acclimating to English football, which worked wonders for Touré because he would quickly established himself as one of the pillars of the Gunners.

Kolo Touré formed an outstanding partnership with seasoned center-back Sol Campbell in the coming years, becoming part of the unbeaten Arsenal side of the 2003/04 season and the one that reached the 2005/06 UEFA Champions League final against Barcelona. He was club captain in some moments and became one of their most prominent players during most of the 2000s.

Definitely a bargain by Wenger.