Five most underrated AC Milan signings of the Berlusconi era
Italian business tycoon Silvio Berlusconi died at age 86 on June 12. While his career and life cover a lot of different areas and walks of life, including politics, he is mostly known in the football world for his time as the owner of AC Milan during their prime era in the late 80s, 90s, and 2000s. Simply put, Berlusconi will always be associated with the red and black of Milan.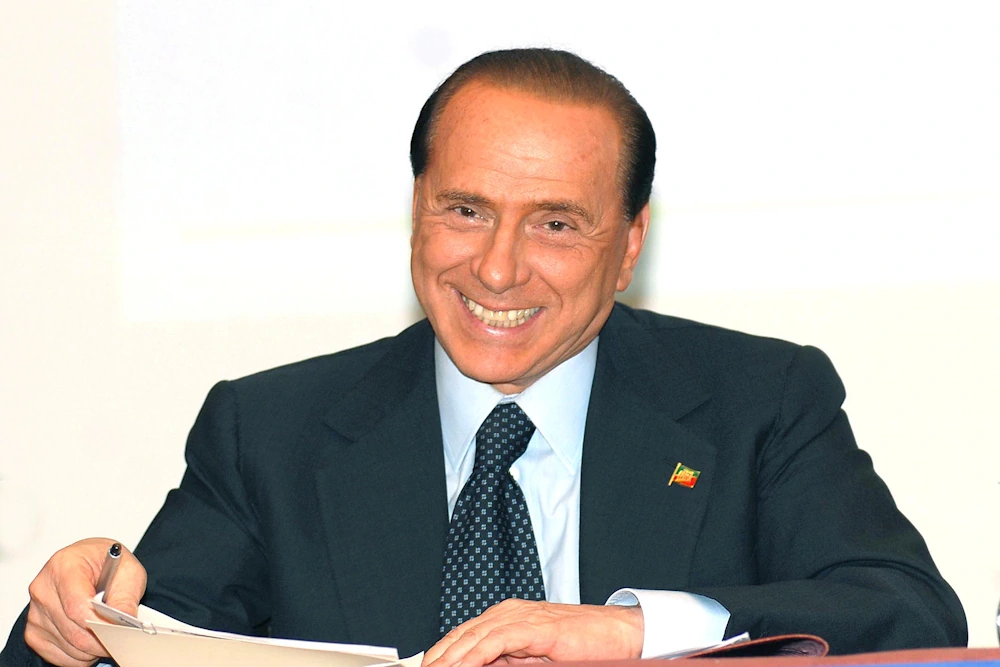 Silvio Berlusconi

Berlusconi was the owner of the club from 1986 to 2017 and he financed a lot of different signings over the years. The likes of Marco van Basten, George Weah, Ricardo Kaka, Clarence Seedorf, and Zlatan Ibrahimovic can be some of his most celebrated signings, but there are some names that deserve a lot more credit. So, here are the five most underrated AC Milan signings of the Silvio Berlusconi era.


5. Marco Simone (1989-1997)
Marco Simone had a second stint in the early 2000s with AC Milan, but here we are going to focus on his first period, which was a lot more successful and the main reason he is here.

He started with small Italian side Como in the mid-80s and while he scored some goals, he wasn't a very prolific attacker. However, Milan betted on him and signed him in the summer of 1989, joining a star-studded team coached by Arrigo Sacchi.

While Simone was never the star of the team and it was never built around him, he managed to score a very decent amount of goals (73 in 245 games in his first stint) and was a great complement to strikers such as Marco van Basten, Roberto Baggio, and George Weah. He scored 21 goals in 45 games in the 1994/95 season, helping Milan reach the UEFA Champions League final, which they lost to Ajax.

He won two UEFA Champions League medals and also four Serie A titles, making him a very successful and underrated player among the many different stars in the club.


4. Christian Panucci (1993-1996)
During Berlusconi's reign, AC Milan were often associated with signing older, more experienced players but there were occasions where they betted on young talent and fullback Christian Panucci was a prime example of that.

He was signed as a twenty-year-old from Genoa 20 and manager Fabio Capello viewed him as a future successor for veteran right-back Mauro Tassotti, but Panucci proved himself to be a very capable player at his young age and was a regular starter in an AC Milan side that would go on to win the Serie A title and UEFA Champions League in that 1993/94 season.

Panucci would go on to become more prominent in the next two seasons, winning another Serie A title and playing another Champions League final, although it would be Capello himself who would sign him for Real Madrid in January of 1997, where he would be very successful there as well. One of the most underrated fullbacks in AC Milan and Italian football history.


3. Serginho (1999-2008)
Whenever someone thinks of the great AC Milan side of the mid-2000s, the usual suspects are brought up: Kaka, Gattuso, Pirlo, Seedorf, Maldini, Nesta, and a couple more. And for a good reason, too! They are some of the best players in the history of football. However, the fact that Serginho managed to be a regular starter for that side for almost a decade is a testament to how underrated he was as a signing in Berlusconi's tenure.

Serginho could play as a left-back, wing-back, and winger and spent almost the entire decade of the nineties in Brazil, where Milan signed him from Sao Paulo in 1999. His initial seasons showed him on a low profile: he would mainly play as a sub and make an impact from there. He had this great performance in 2001 in the 6-0 victory over Inter Milan where he scored a goal and assisted three more, which is one of the few times in his career where he got the spotlight.

However, during Carlo Ancelotti's reign, Serginho would become a regular of the starting eleven, managing to win multiple trophies, including two Champions League medals in 2003 and 2007, making him one of the most consistent and underrated players in Berlusconi's tenure.


2. Leonardo (1997-2001)
Much like Marco Simone, Leonardo had two stints in Milan, but this article focuses on the first one where he was at his best.

Brazilians always had a very strong connection with AC Milan and one of the main reasons for that was Leonardo. When he was signed for 8.5 million euros in the summer of 1997 from PSG, Leonardo was different from other players on this list: he had proven his worth in Spain with Valencia, in France with PSG, and on the international stage with Brazil. So, he was a proven player but an underrated one at that.

The late 90s were a transitional period for Milan after almost a decade of historical success, and Leonardo, dominating as an attacking midfielder, gave the supporters a lot of joy during those years of upheaval. He was also a key figure in the AC Milan team that won the 1998/99 Scudetto, which was a return to form for the club.


1. Massimo Ambrossini (1995-2013)
It is often forgotten how much time midfielder Massimo Ambrossini spent at AC Milan and how much of a reliable player he was for so many managers and so many different teammates. The durability and staying power of many Milan players has been praised over the years, but not enough has been said about Massimo's tenacity and work rate as a player.

He was signed from Cesena in the summer of 1995 as a promising midfielder by Fabio Capello and while he struggled at first, he managed to become a key cog in the AC Milan machinery for almost two decades. Ambrossini was one of the definitive squad players out there, complimenting Milan when they needed him, arguably reaching his prime years during the Carlo Ancelotti era.

Massimo Ambrossini won everything at club level and did so several times while being a key component of a star-studded squad, which goes to show how deserving he is of this position on the list.