Denilson, the forgotten most expensive player in the world
One of the most beautiful aspects of football is the endless amount of stories that the game has. No matter how much you know about the sport, you are always going to discover something new, and something that is going to put things into perspective. And in a game where players are becoming more and more expensive, with increasing discussions about many of them not being worthy of the fees clubs pay for them, the name of the Brazilian Denilson is an important cautionary tale.

His name is not very known these days, but once upon a time, back in the late 90s, Denilson was one of the most important players in the world as he became the most expensive footballer due to his transfer to Real Betis. But how did that happen? How a player that had the highest fee paid for him during the days of Ronaldo, Alessandro Del Piero, Luis Figo and Zinedine Zidane has been forgotten over the years? Let's find out.


First years of his career
Born in Diadema, an industrial city in the state of Sao Paulo, Brazil, August 24th of 1977, Denilson made a name for himself as a very talented youngster in one of the biggest clubs in his country, Sao Paulo. He made his professional debut in 1994 as a 17 year old, and quickly went on to be a regular in the starting eleven, with some really promising performances in the youth levels of the Brazil national team as well.

As he won a couple of trophies for Sao Paulo and exposed himself to the mass thanks to his performances with the senior Brazilian national team in the 1997 Copa America, Denilson started to attract a lot of attention from some of the best teams in the world. This was 1998, Ronaldo was the best and most popular player in the world, and Brazilians were selling high and wide across the world, so this talented left winger seemed like a safe bet at the time.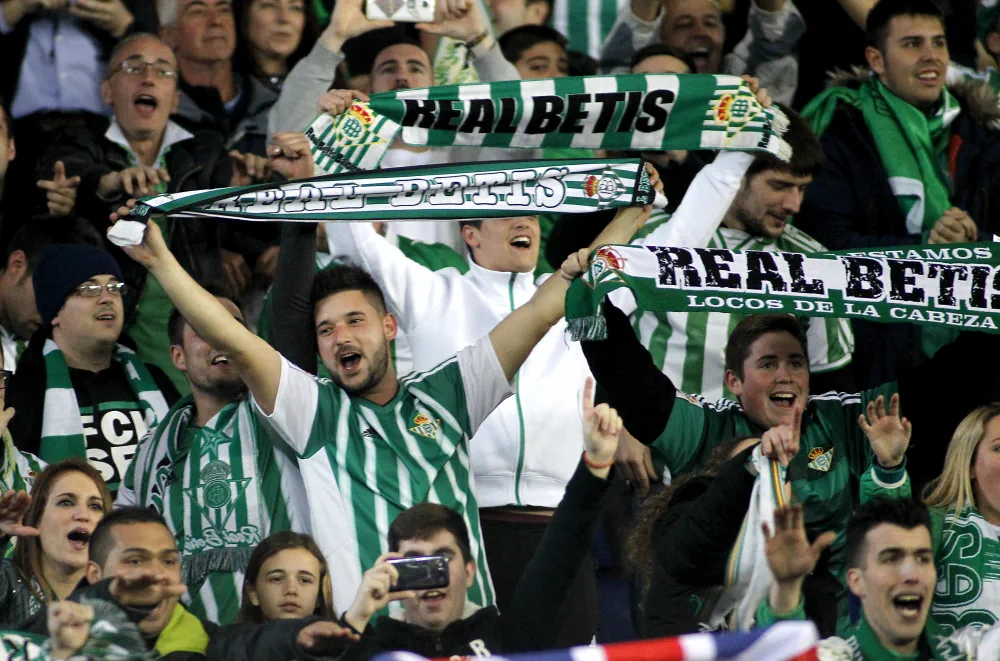 Real Betis fans celabrating the signing of Denilson

At the end, it would be Spanish side Real Betis the team that would get his signature, but it would come to the cost of having to pay Sao Paulo the highest fee ever for a player at the time: £21,500,000. The Betis president at the time, Manuel Ruiz de Lopera, wanted the club to reach the top places in La Liga, and he intended for Denilson to be one of the faces of his new project.


One of the hottest players in the World
It seems like insanity now, but, looking back at the time and the context, Denilson was one of the hottest and most exciting prospects in football. His capacity for dribbling, paired with a very strong build that gave him a lot of balance in very unexpected situations, drew comparisons to legends and colossus of Brazilian football such as Garrincha, plus he had already proven himself at an international tournament with the national team.

It couldn't fail.

Except it did.

This is a story that has become all too common in the modern game, but we can see one of the first examples of that trend with Denilson's time at Real Betis and Spanish football as a whole: the transition from Brazil to Spain proved to be all too demanding for Denilson, and he often struggled to make an impact, particularly during his first couple of seasons at Betis.

Struggling to adapt to a new team, new league, new language, and even a new continent is to be expected, and the vast majority of football players, no matter how good they are, tend to deal with these situations. Having said, while it seemed logical for Denilson to go through those trials and tribulations, the record fee Betis paid for him put way too much pressure on him to be a success, and a lot of unnecessary media attention that neither the club or the player needed.

There was also the context of the club he signed for. While Real Betis enjoyed a moderate amount of success during the late 90s and early 2000s, the reality is that they were never a big club, and spending this kind of money on a player demanded said player to be a big success.

Sadly enough for all parties involved, Denilson never lived up to the expectations and often had to play as an impact sub due to his overwhelming performances. This would become a running theme throughout his career, and he would eventually lose his place in the Brazil national team because of this, despite being part of the squad that won the 2002 World Cup.


Back to Brazil
As a whole, barring a short loan to Flamengo in 2000, Denilson spent a grand total of seven years in Real Betis, and left the club in the summer of 2005 to join French side Girondins Bordeaux. He would spend a season of regular football in France before starting to jump from one club to another until finally retiring in 2010 (but did make a comeback in 2022 at the age of 44).

Denilson's failure at Betis is a very good example of the trends we see nowadays in the transfer window on a regular basis: young, talented player that was sent to the spotlight far too soon, and was part of a transfer deal that put a lot of unnecessary pressure on him while he was still developing his game. We see that a lot these days, and is becoming more and more common.

Perhaps with a little more of time and less media pressure, Denilson would have become a big player in football and would have handled his career a lot better. But nowadays, he is known a lot more for the transfer fee that Real Betis paid to Sao Paulo than because of his dribbling or his goals. It is a very sad example of a career that was utterly wasted, and, in a way, destroyed due to elements beyond the player's control.

It is a shame, but is a story that has become all too common in the sport these days.