Cristiano Ronaldo reaches yet another astonishing scoring landmark
Few players in world football have enjoyed such prolonged consistency as Cristiano Ronaldo, the net busting Portuguese superstar with an eye for goals wherever he is playing. Now there's another astonishing record he can add to an ever-growing collection of achievements, having reached the latest milestone in his illustrious career.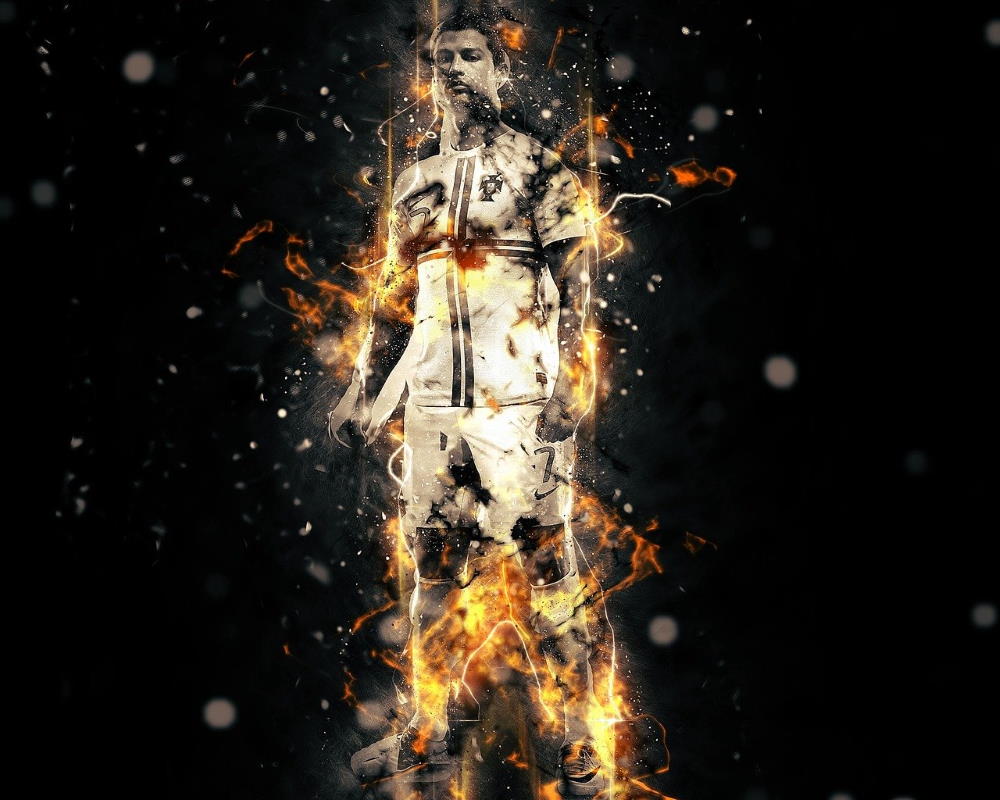 The 37-year-old has broken records at each club he has played for, in addition to his remarkable individual feats internationally while representing Portugal. In September2021, Ronaldo surpassed Egyptian legend Ali Daei's international record of 109 goals, scoring two headed goals in a World Cup qualifier against the Republic of Ireland.

Then in the following month of October 2021, Ronaldo struck a superb hat-trick in the 5-0 win for Portugal against Luxembourg. This made Ronaldo the first ever player to score 10 hat-tricks in men's international football, on top of also registering the most international caps by any European football, overtaking the previous record set by Sergio Ramos with Spain.

Even though some believe that Ronaldo is now in the twilight of his career, the man from Funchal in Madeira continues to prove that age is just a number, no more no less than his ongoing ambition to continue establishing new landmarks. Indeed, this is player who is driven by a burning desire for success, having broken numerous records throughout his 20-year career.

💯 @PremierLeague goals for @Cristiano!#MUFC | #ARSMUN pic.twitter.com/MnzqSjtmSd

— Manchester United (@ManUtd) April 23, 2022


In mid-April of this year, Ronaldo established another startling feat of brilliance, scoring the 60th hat-trick of his career in club football. This was registered in the 3-2 win for Manchester United against Norwich City in the Premier League, which left the Old Trafford crowd buzzing with appreciation for their favourite player.

Before the month of April was concluded, even after a personal family tragedy following the premature death of his new-born son, Ronaldo responded to such painful adversity in the only way he knows how. Despite missing the frustrating 4-0 defeat at Anfield against Liverpool, Ronaldo turned out for Manchester United in the following encounter away at Arsenal.

At Anfield just a few days earlier, Liverpool fans transcended the fierce rivalry with Manchester United, offering support and sympathy for Ronaldo with applause in the seventh minute of that game. That gesture was genuinely appreciated by the United number seven, and was repeated at the Emirates by Arsenal fans, albeit this time in his presence.

Such appreciation and respect for a living legend of the game transcends rivalry, showing that football remains the 'beautiful game' when such wonderful moments occur. Ronaldo would also receive further appreciation from Arsenal and United supporters alike, reaching yet another personal milestone during the Premier League encounter.

Manchester United had been trailing 2-0 at the time, when Ronaldo pulled back a goal to breath life back into the game for his team. But just as importantly on a personal note, that goal was also his 100th in the Premier League. Furthermore, it also made this iconic footballer the first to surpass that landmark in both Spain and England, having also scored more than 300 goals in LaLiga during his time at Real Madrid.

Cristiano Ronaldo has now scored 100 league goals in La Liga and Premier League.

Another record to his name 🐐 pic.twitter.com/IIEU2F3jlV

— GOAL India (@Goal_India) April 23, 2022


Indeed, this record comes on top of another phenomenal achievement. He is the only player in football history to score more than 100 goals at three different clubs, in all competitions. His career tally over two spells with Manchester United now stands at 140, following the 101 he scored with Juventus in Italy, and the grand total of 450 scored at Real Madrid.

Ronaldo is also the only player to score more than 100 goals in the Premier League, LaLiga, and the UEFA Champions League. And as if that wasn't enough, Ronaldo became the oldest player to score more than 100 Premier League goals, along with having become the oldest hat-trick scorer in the Premier League this season.

But can he still finish the 2021-22 campaign as the top scorer in the Premier League? Well, that might be a tall order, as Mohamed Salah of Liverpool and Son Heung-Min of Tottenham remain ahead in that particular race. Yet given his remarkable scoring ability, bookmakers do still believe Ronaldo still has a chance.

This certainly makes it worthwhile checking out the top football betting sites, via the latest football betting guide provided by the experts at SBO. They constantly update their list of the most trusted betting companies, fully explain how the most popular betting markets work, along with highlighting where the best odds can be found.

Ronaldo continues to prove time and again that insofar as his career is concerned, there are still plenty of landmarks and achievements he wants to attain, before finally deciding to end his iconic and exceptional career. Even though Manchester United have failed to impress as a team this season, CR7 is an iconic player who remains hungry for both collective and individual success.