Best Strikers Never to Win the Premier League
With Tottenham in utter disarray right now and Harry Kane coming under louder and louder calls to turn his back on the club he faces a real dilemma of whether to push for a move or not. Only he knows what to do next but, using Kane as inspiration, we're looking at the best strikers never to win the Premier League right here, right now.


Winless Wonders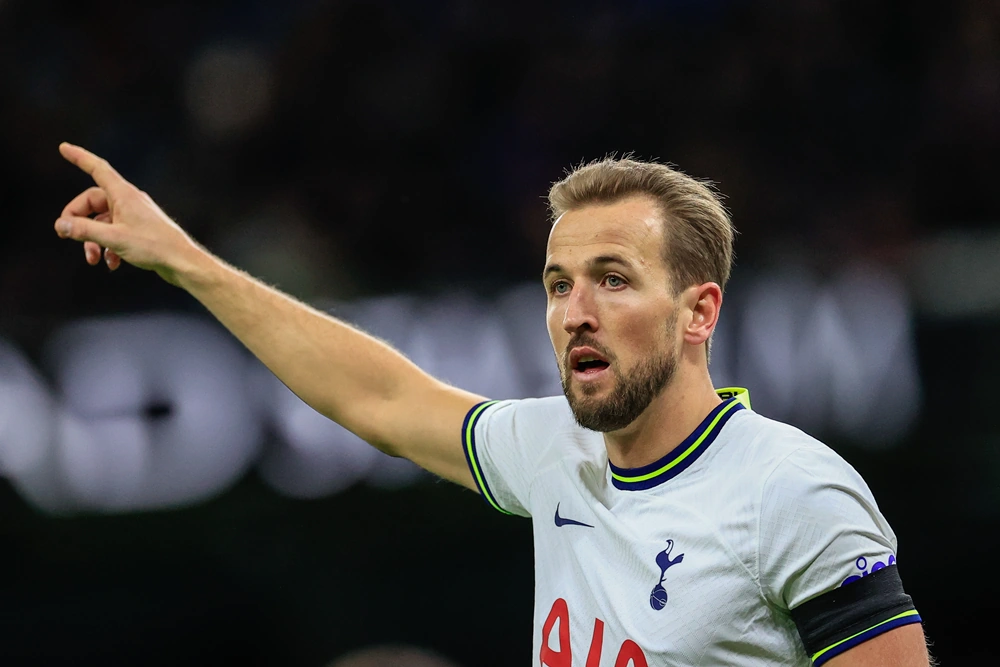 Harry Kane
That's right, we kick off our list of the best strikers to never win the Premier League with the man who has inspired this article. Harry Kane is undoubtedly one of the best ever Premier League strikers having netted a total of 209 goals in 317 appearances. In doing so, Kane has won three golden boot awards.

Kane's impact at Tottenham isn't limited to goalscoring though. He's obviously a leader within the Tottenham side too and, especially during Jose Mourinho's spell as manager, his ability to drop deep and create chances for his teammates improved exponentially too. The other area Kane excels in is his hold up play including having the 'street smarts' to win cheap fouls.

This summer feels like a big one for Kane. If he stays at Tottenham then it's completely plausible he ends his career with no silverware of note but he will be a true club legend (if he isn't already) and probably go on to break the Premier League goalscoring record set by Alan Shearer. He could though achieve that record for a different English club...


Luis Súarez
Uruguayan forward Luis Suarez former part of one of the most deadly front lines in Premier League history during his time with Liverpool where he played alongside a prime Daniel Sturridge. All told, Suarez played in 110 league games for the Reds providing 92 goal contributions - 69 goals and 23 assists. He was some of the hottest property in world football.

Despite his strike rate being incredibly impressive at a total level, Suarez, who joined Liverpool in January 2011, really took off in his last couple of years at Anfield. In 2013 he bagged 23 goals in 33 games as Liverpool finished seventh. The next season - his last in England - was an agonising one for Suarez as he scored a league high 31 goals in 33 games only to miss out on the title owing to that Steven Gerrard slip.

Suarez joined Barcelona that summer and won a treble there in his first season. His time at Barca - and then with Atletico Madrid - were both highly successful and owing to a lack of major trophies will trump his time at Liverpool.


Robbie Fowler
From one Liverpool striking legend to another as we turn our attentions to Robbie Fowler. Fowler had a highly decorated career both at Liverpool and elsewhere netting a grand total of 163 goals in England's Premier League; that goal haul puts him eighth on the all time Premier League scoring charts but the title eluded him during his career.

Fowler, who also represented clubs including Leeds and Man City, in the top flight is someone that is largely forgotten when talking of stars of the last. His ability though was through the roof with numerous awards on an individual level quick to come his way. Left foot, right foot, headers - he could score any which way.

His career wasn't trophyless like Kane is fearing with the former East Bengal manager winning a couple of domestic and one European (UEFA) cups, but Fowler should serve as a reason for why Kane really needs to think about how we progresses his career.


Jermain Defoe
We started this article with a strong nod to Kane and Defoe, who scored one Premier League goal fewer than the aforementioned Fowler, has big links to Tottenham too. In fact, the diminutive front man was part of the team last time Spurs won silverware back in 2008. That trophy though wasn't a Premier League - it was the League Cup.

Defoe made a career of scoring goals as he represented host of Premier League clubs with West Ham and Sunderland perhaps the most notable mentions of his time in England. His time at Spurs perhaps draws quite a few comparable with Kane's too.

For several seasons Spurs were the 'nearly team' during Defoe's career at White Hart Lane. Cast your mind back, they boasted the likes of Defoe, Robbie Keane, who could quite feasibly have featured on this list himself, and Dimitar Berbatov as striking options. Ironically, the latter forced a move from Spurs to Man United and went on to win the big prizes.

There you have it, the best strikers never to win the Premier League. Will Harry Kane be able to remove his name from this list in the coming seasons? Based on a reputable sports betting platform in Canada, it's plausible to say that he'll be too desperate to hang on to legendary status at Tottenham, which is the current betting favourite at -125 against Leeds United. The long-term future of the team has been looking promising in the recent years, as conversations have started with the chairman, Daniel Levy, about the advancement of the club, and Kane could capitalize on that.