Beneficiary of UEFA's Champions League Meddling? Goal Machine Erling Haaland
When it comes to considering the all-time great Champions League goalscorers, you have an upper-tier with Cristiano Ronaldo (134), Lionel Messi (120) and Robert Lewandowski (73) - with everyone else ranked below. It's not just that they are the top three scorers in the tournament's history; they are also the most prolific. Lewandowski, for instance, has just two more goals than Karim Benzema (71), but the Frenchman has had played more than 30 games more than the Pole (130 vs 96).

Indeed, Lewandowski has the same scoring rate (0.76 goals per game) as Ronaldo, but he has played far fewer games than the Portuguese. Messi (0.81) has the best ratio for the top three, and he might have enough time left in his career to just about pip Ronaldo before he retires. Lewandowski maybe has a few seasons left at the top, and he might break the 100-goal mark, but he has no chance of catching the top two.

Of course, if you follow the stats in Champions League football scoring, you will know that there is one man who is on course to blow everyone else out of the water - Erling Haaland. We say "on course" because a lot can happen in a career, and who knows what adverse events could impact the trajectory of Haaland down the line?


Haaland overtook Harry Kane in March
Nevertheless, Haaland's ridiculous rate of scoring - 1.25 goals per game - has put him on the right track to one day become the all-time Champions League top scorer. In March, Haaland became the player to reach 20 goals in the fewest games (14). He played two more games after that (not scoring), so he has 20 in his 16 Champions League appearances so far.

Now, as we mentioned, a lot can go wrong in a career. So we are saying he is on track rather than saying he will break the record. But Haaland has been given a gift by UEFA with its new Champions League plans. Ross O'Connor details the breakdown of the revamped Champions League format in this blog post, calling it "baggy, bloated and boring". But for our purposes here, the important take away is that teams will play an extra four games per season due to the 10-game 'Swiss-style' group format.

At 20, you'd estimate that Haaland has 15 years or so remaining at the top of his game. If he were to average 10 appearances in the Champions League per season, that's another 150 games. At his current rate of scoring, that would mean an extra 187.5 goals on top of the 20 he already has - breaking the 200 mark.

Of course, all of this is conjecture. Haaland could move to, say, Barcelona, and average 12 Champions League games per season. Or he could move to a Premier League club - let's say Manchester United - and find it more difficult to guarantee Champions League football each season given the competitivity for Top 4 spots in England.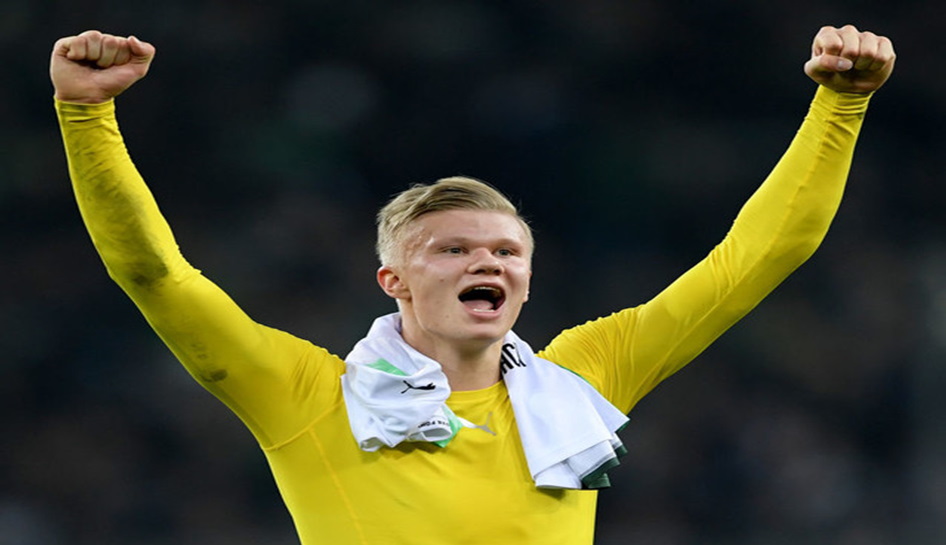 But we can probably guess that Haaland's rate of scoring will come down, eventually. It's not that his rate of 1.25 goals per game is a fluke - he is a supreme goalscoring talent - but it does feel like an outlier to be scoring at such an outrageous rate. Incidentally, if Haaland's goalscoring rate fell to the same level of Ronaldo (0.76), then it would take him exactly 150 games to match Ronaldo's current haul of 134 goals.

We should point out for clarity that UEFA's plans will not be implanted until the 2024/25 season. Moreover, with all the shenanigans with the European Super League, there is always the chance that the plans get shelved or, worse, the Champions League ceases to exist. But if there are extra games each season, then Erling Haaland will have more of an opportunity to write his name in the history books as all-time Champions League top scorer.