The Thrills and Risks of Betting on Major Football Tournaments
Whatever football betting market you're interested in, there is always an element of risk, and if there weren't a thrill, there'd be no point in placing a wager on the game. Gambling must always be seen as light entertainment, and so long as you bet within your means and set reasonable time and deposit constraints, you can place a football bet in the spirit of the game. It's not just football betting that this applies to, of course, and given that there are now more avenues than ever to bet online, weighing up the risk of any bet is always a solid idea.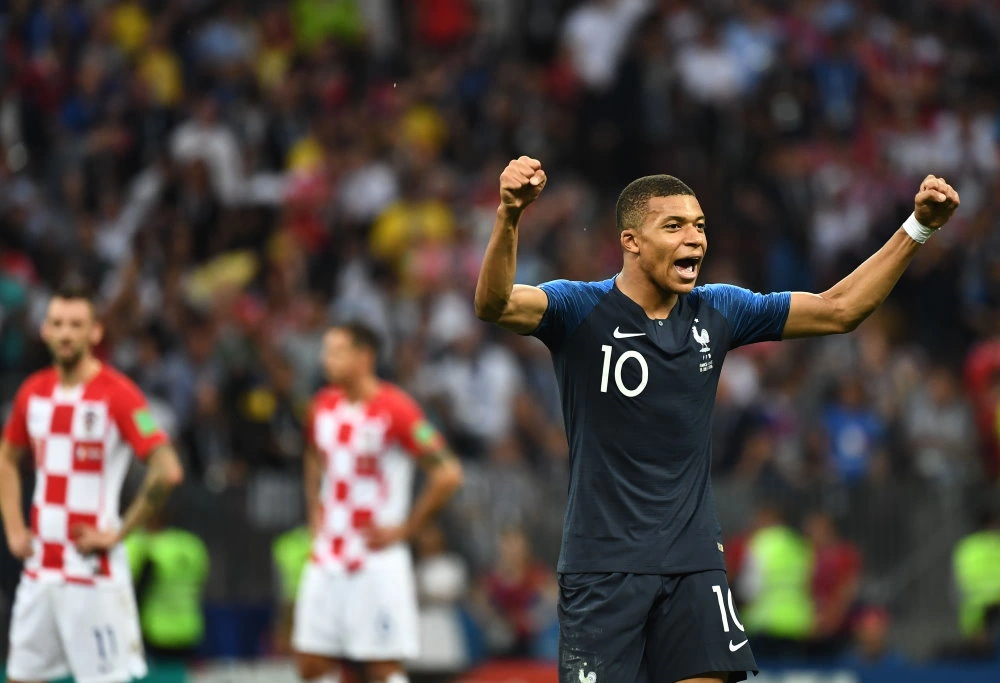 The Thrills Of Casino Gambling Markets
Football betting is a specific area of sports gambling, and although it has a lot of similarities with casino betting, it is very much its market and entity. Live online casino gaming, however, comes with its own set of risks, and because the scope is so broad and so many games fall into the umbrella of online casino gaming, the risks can differ.

For example, if you're a keen poker player, you will be aware that there are techniques and elements of skill that can help you mitigate a significant loss. Poker doesn't have the same instant thrill as other casino games, such as live roulette, blackjack, or slot machine gaming, where your bet is either won or lost in a few seconds. Still, one of the big positives of a live casino gaming platform is that you can choose various live games across different tables. There is something for all casino gamblers, regardless of your preferred game. Whether it's a short-term thrill of a slot machine or a long-term strategic gambling thrill like poker, casino games often operate on a scale, and in this way, they are similar to major football tournament betting as that is often over a more extended period without a short-term thrill.


How Football Betting Markets Differ
Betting in a major football tournament is an entirely different type of bet than a standard one. A lot of football betting takes place on the day of a game, and it can involve a straight head-to-head or correct score outcome or individual markets like a first goal scorer. An individual market bet, especially the first goal scorer market, can be over within ten minutes of the game.

As well as betting on individual games, there's a colossal scope of in-play markets where you can gamble on the next team to score, the next player to get sent off, or even micro-markets like who will win the next throw-in. In major football tournaments, because the markets see more activity, you may be able to find specialist markets, like Kylian Mbappe scoring a hat-trick in the World Cup final was a specialist market, with pretty good odds considering what happened.

However, if you're betting on the outcome of a major football tournament, this bet can potentially last for weeks. If you had bet on Argentina to win the World Cup, this would have been a fantastic bet, especially given that they weren't the favorites. Still, the final would have been as thrilling and nail-biting as any other game ever, and if you'd have waited three weeks and half a dozen games to get to this point, the action would have been as thrilling as it could get.


The Thrills & Risks
Major football tournaments include club tournaments such as the Premier League and the UEFA Champions League or international landmark tournaments such as the World Cup. You can bet on individual markets, such as the top scorer or the player you feel will contribute the most assists throughout the competition. The thrill is that you can get a lot longer out of your bet than a standard 90-minute match, and the tension can build throughout many games as your bet gets closer and your team looks more likely to win the tournament.

However, the risk comes from them winning all of their games apart from the final and having nothing to show for it, which can be a bitter pill. With any bet comes risk, regardless of how much initial research you put into it. If you can navigate the market, part of any effective betting strategy is knowing there is no definitive way to turn a profit. You could sit and research your bet for weeks or even months at a time, and while research isn't something that will hinder you, at the same time, it is not an ironclad way of ensuring you can make money from betting on major football tournaments.

It can be more thrilling to bet on a major football tournament as they are often more talked about and have more visibility in the news and on social media. So long as you remember to bet sensibly and use it to add excitement to your viewing, you can manage the risks and thrills accordingly.